These are the books that feature in our 2019 Best Books for summer catalogue - read the catalogue here or pick up a printed copy at the shop.
$37.99
NZD
Category: Pop Up, Novelty & Touch and Feel
A large-format lift-the-flaps visit to the haunted house of Madame M - enjoy the thrill of uncovering what lurks in the wardrobe, behind the door, tucked under the furniture… Are you lost? Come in. You're in luck--there's no one here just now. Shhh... Be as quiet as you can, and very, very careful... In The House of Madame M, we explore a strange house: hallway, living room, kitchen, bathroom and bedroom. Each room is full of surprises to make even the bravest shiver. Are we in the house of an ogre? A witch? Something else altogether? This visit to Madame M's brings the thrill of finding what lurks in the wardrobe, behind the door, tucked under the furniture. Full of humor and detail, it will mesmerize readers of all ages. ...Show more
$19.99
NZD
Category: Graphic Books | Series: Smile
Raina wakes up one night with a terrible upset stomach. Her mom has one, too, so it's probably just a bug. Raina eventually returns to school, where she's dealing with the usual highs and lows: friends, not-friends, and classmates who think the school year is just one long gross-out session. It soon bec omes clear that Raina's tummy trouble isn't going away... and it coincides with her worries about food, school, and changing friendships. What's going on? Raina Telgemeier once again brings us a thoughtful, charming, and funny true story about growing up and gathering the courage to face and conquer your fears. ...Show more
$34.99
NZD
Category: Fantasy, Magic and Science Fiction
Lone Annie sees dragons in your future... She sees giants. She sees fire and water. She sees death. Finn's life in the village of Wichant is hard. Only his drawings of the wild coastline, with its dragon-shaped clouds and headlands that look like giants, make him happy. Then the strange housekeeper from a mysterious clifftop mansion sees his talent and buys him for a handful of gold and then reveals to him seven extraordinary paintings. Finn thinks the paintings must be pure fantasy-such amazing scenes and creatures can't be real! He's wrong. Soon he is going to slip through the veil between worlds and plunge into the wonders and perils of The Glimme. ...Show more
$17.99
NZD
Category: Fantasy, Magic and Science Fiction
'A feast for the eyes and the imagination!' Laura Ellen Anderson, bestselling author of Amelia Fang Bursting with brilliant characters, heart-stopping adventure and tons of laughs, this magical tale is perfect for fans of Nevermoor, Frozen and How to Train Your Dragon! Way out in the furthest part of the known world, a tiny stronghold exists all on its own, cut off from the rest of human-kin by monsters that lurk beneath the Snow Sea. There, a little boy called Ash waits for the return of his parents, singing a forbidden lullaby to remind him of them... and doing his best to avoid his very, VERY grumpy yeti guardian, Tobu. But life is about to get a whole lot more crazy-adventurous for Ash. When a brave rescue attempt reveals he has amazing magical powers, he's whisked aboard the Frostheart, a sleigh packed full of daring explorers who could use his help. But can they help him find his family . . . ? ...Show more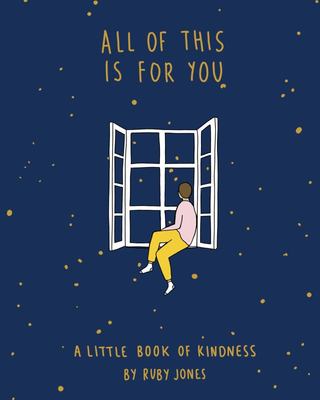 $24.00
NZD
Category: NZ Fiction
In this new book, celebrated artist Ruby Jones shares dozens of luminous, heartfelt, hand-lettered artworks and messages. Life can be a bit overwhelming sometimes, but Ruby's witty, compassionate, beautifully observed drawings never fail to bring a smile of recognition, while her practical words of advi ce remind us how lucky we are to be here - and how we can be kinder to ourselves, to the people in our lives, and to the world around us. A thoughtful gift for any person needing a little inspiration in today's world. 'I hope that on any given day, rain or shine, happy tears or painful ones, you can open this book and find a page that speaks to you.' -Ruby Jones ...Show more
$24.99
NZD
Category: NZ Natural History
Wildbase Hospital in Palmerston North is a very special hospital for very special animals, and in this follow-up to the hugely successful How to Mend a Kea, author Janet Hunt focuses on the tales of three kiwi who have been treated there. The stories are fascinating and touching accounts of their differ ent experiences at Wildbase, and the innovative approaches to their treatment and rehabilitation that were needed to ensure their eventual return to the wild. Linked to the wider issues of kiwi conservation, these tales introduce readers to the challenges and triumphs of caring for New Zealand's unique national icon. Wonderful photos, a lively text and an engaging design all combine to make this a superb book. ...Show more
$22.99
NZD
Category: Adventure and Real Life Stories
Revisiting once again the world of Raymie Nightingale, two-time Newbery Medalist Kate DiCamillo turns her focus to the tough-talking, inescapably tenderhearted Beverly. Beverly put her foot down on the gas. They went faster still. This was what Beverly wanted - what she always wanted. To get away. To ge t away as fast as she could. To stay away. Beverly Tapinski has run away from home plenty of times, but that was when she was just a kid. By now, she figures, it's not running away. It's leaving. Determined to make it on her own, Beverly finds a job and a place to live and tries to forget about her dog, Buddy, now buried underneath the orange trees back home; her friend Raymie, whom she left without a word; and her mom, Rhonda, who has never cared about anyone but herself. Beverly doesn't want to depend on anyone, and she definitely doesn't want anyone to depend on her. But despite her best efforts, she can't help forming connections with the people around her - and gradually, she learns to see herself through their eyes. In a touching, funny, and fearless conclusion to her sequence of novels about the beloved Three Rancheros, #1 New York Times best-selling author Kate DiCamillo tells the story of a character who will break your heart and put it back together again.   ...Show more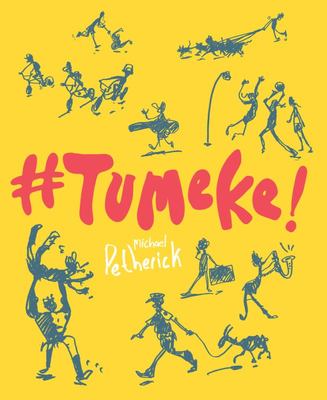 #Tumeke!
by Michael Petherick
$29.99
NZD
Category: NZ Middle Fiction 8-12-year-olds
Plans for the Newtoun community's Waitangi Day celebrations are well under way. The Tape Orchestra's practising like mad. Monty and Mr Steve Vibrant are designing a poster. Rishi's trying to land Lil Yacht Shifty … and Ms Ropata's juggling it all because everyone wants in. There'll be curry and cake, ka pa haka, halal sausages, foam blasters, the Naenae dirtman, and kiss-the-goat — if Constable Rutene can manage to chase one down. In the meantime, Dreadflock's considering a blog, Briony's Mum's being a helicopter, and everyone's eating a lot of lolly cake. In the boundary-riding tradition of the Annual project, Annual Ink's latest title #Tumeke! brings you the lives, loves and larrikin spirit of an inner-city neighbourhood. The story is told through texts, Instagram posts, emails, fliers, committee minutes, posters, diary entries, blog posts, chatrooms, school homework, raps and the reliably bonkers community noticeboard. Stuffed with big personalities, surprising friendships and a little intrigue, this multimedia story brims with creativity and comedy, and everyday heartaches, too. Debut novelist Michael Petherick juggles a large cast and multiple story threads with panache, giving us a window on a vivid, warm-hearted community. A narrative — but not quite as we know it — for middle readers and anyone who loves to connect. To look inside, click here. ...Show more
$35.00
NZD
Category: NZ History
The incredible story of Tupaia, Tahitian priest navigator, who sailed on board the Endeavour with Captain Cook on his first voyage to Aotearoa. Follow Tupaia as he grows up in Ra'iatea, becoming a high-ranking 'arioi and master navigator. Join him as he meets up with Cook in Tahiti and sails as part of the crew on the Endeavour across the Pacific to Aotearoa. Witness the encounters between tangata whenua and the crew as the ship sails around the coast, and discover the important role Tupaia plays as translator and cultural interpreter. Written in dramatic prose and verse by Courtney Sina Meredith and stunningly illustrated in graphic style by Mat Tait, this is an essential book for all New Zealanders. ...Show more
Jelly
by Clare Rees
$18.99
NZD
Category: Teen Fiction
Life has its ups and downs, doesn't it? And Martha and her friends are really sick of going up, and down, and up, and down. After a traumatic event that no one can talk about or even quite remember, they're stuck on a giant killer jellyfish, tantalisingly close to the shore and safety. They've had enoug h of it. They've decided that they're either going to escape, or die trying. A YA novel like no other, Jellyis touching, funny and truly unique. ...Show more
$21.99
NZD
Category: General Non-Fiction
Follow in Greta Thunberg's footsteps and join the global mission to save our planet from climate change. With in-depth text and data, this necessary and timely book will answer readers' questions on what climate change means, what its consequences will be, and what must be done to protect our world.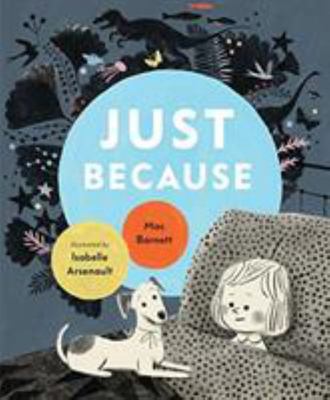 $29.99
NZD
Category: Hardback Books
Curious minds are rewarded with curious answers in a fantastical bedtime book by Mac Barnett and Isabelle Arsenault. Why is the ocean blue? What is the rain? What happened to the dinosaurs? It might be time for bed, but one child is too full of questions about the world to go to sleep just yet. Little o nes and their parents will be charmed and delighted as a patient father offers up increasingly creative responses to his child's nighttime wonderings. Any child who has ever asked "Why?" -- and any parent who has attempted an explanation -- will recognize themselves in this sweet storybook for dreamers who are looking for answers beyond "Just because." ...Show more