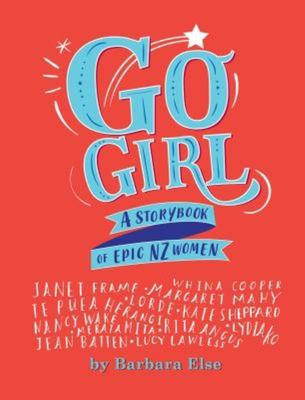 $45.00
NZD
Category: NZ Biography
GO GIRL is a collection of true stories about New Zealand women who have done extraordinary things. They strove for their goals. They weren't afraid to step up or speak out. They blazed a trail for others to follow. This book was written to show that YOU can join them! Just some of the amazing women who se stories you will find in this book are Dame Whina Cooper, Janet Frame, Farah Palmer, Lucy Lawless, Kate Sheppard, Nancy Wake, Sophie Pascoe, Margaret Mahy, Lydia Ko, Merata Mita, Lorde, Rita Angus, Te Puea Herangi - and many more. Their stories are accompanied by gorgeous portraits specially created for this book by a selection of New Zealand's best-known illustrators, Ali Teo, Fifi Colston, Helen Taylor, Phoebe Morris, Rebecca ter Borg, Sarah Laing, Sarah Wilkins, Sophie Watson and Vasanti Unka. This is a book that should be on the bedside table of every Kiwi girl, from age 7 to 107. ...Show more
$22.99
NZD
Category: NZ Picture Books
In this story about being true to oneself, a boy searches for the secret to doing the perfect bomb into the water. With training from Nan, an expert and former champion, and by listening to his own voice, he finds his unique style and pulls off a wonderful, acrobatic, truly awe-inspiring bomb.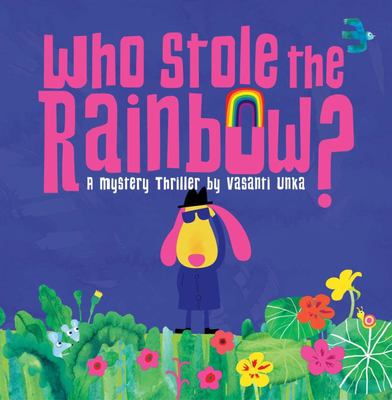 $19.99
NZD
Category: NZ Natural History
Award-winning picture book creator Vasanti Unka brings us a visually gorgeous 'mystery thriller for children' about what makes a rainbow appear and disappear - and who is to blame! A razzle-dazzle rainbow suddenly disappears from the sky . . . What happened? Was it stolen? Who will solve the mystery? Be prepared for a thrilling tale of crime, suspense, sunshine and rain. This colourful and memorable tale comes with fold-out pages and a QR code taking you to a short animated video in which characters from the book explain how rainbows (really) appear. Who Stole the Rainbow is the perfect story for all budding scientists, meteorologists and detectives. ...Show more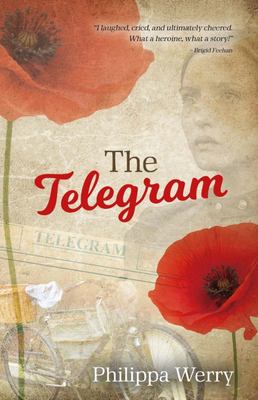 $23.00
NZD
Category: NZ Teen Fiction
Fourteen-year-old Beatrice Thomas lives with her widowed mother and younger sister Tilly in a small country town overshadowed by the events of World War One. Many of the local boys, including Beaty's friend Caleb, are away fighting. When Beaty has to leave school, she gets a job as a telegram girl at t he Post and Telegraph Office. It's a hard job, especially when she has to deliver news of war casualties. She must convince the telegram boys, and herself, that she's up to the task, at a time when women's roles were limited. Meanwhile, Caleb's letters turn darker as his initial enthusiasm fades and reality takes over. Rumours of peace start to spread, but Beaty continues delivering telegrams through the Armistice, the peace celebrations and the dreadful influenza epidemic. Soon she's running the Post Office almost single-handed. Then Caleb's letters stop arriving. ...Show more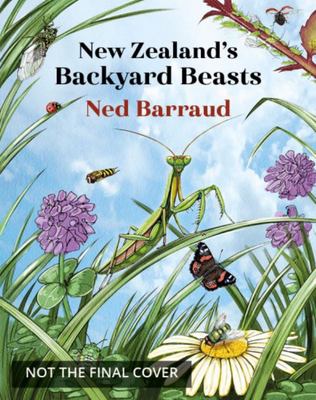 $19.99
NZD
Category: NZ Natural History
In the garden, creeping along branches, hiding under stones or flitting from flower to flower, a whole universe of creatures is waiting to be discovered. Butterflies, moths, beetles, wasps, spiders - what have you found in your backyard? Did you know that chorus cicadas live underground for most of thei r life? That bumblebees have smelly feet? That some species of stick insect are all female? Or that earwigs don't actually crawl into ears? In New Zealand's Backyard Beasts, children (and adults) can learn to identify some of the creatures most commonly found in the backyard. Beautiful illustrations are accompanied by informative text and fascinating facts. New Zealand's Backyard Beasts includes bees and wasps, beetles, butterflies and moths, mantises and stick insects and weta (insects), centipedes and millipedes (myriapods), spiders (arachnids), snails and slugs (crustaceans) and more. The book also introduces the magical transformations of complete and incomplete metamorphosis that insects undergo in their lifecycle. From the simply curious to the budding entomologist, New Zealand's Backyard Beasts will please and inform all age groups about the fascinating creatures found in the back garden. Whether just looking at the beautiful illustrations or absorbing the facts, this book is a must for all backyard adventurers. ...Show more
$19.99
NZD
Category: NZ Picture Books
Puffin is an architect who always exceeds her clients' expectations. That is, until she takes on the toughest clients ever - her own pufflings! Puffin takes her tricky new clients on an inspirational tour of her builds. Together they visit all kinds of cleverly designed spaces -Otter's floating home, P ig's toolshed on wheels, Painter Goose's light-filled studio and Platypus's cosy underground bakehouse. The pufflings are unimpressed. Her clients really are a challenge! Will Puffin come up with a puffling-perfect home design? This gorgeous story, with endearing animal characters, intriguing house designs, ingenious mechanisms and storage solutions to pore over on every page, will spark a brand new generation of architects, engineers and interior designers! ...Show more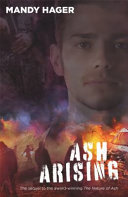 $19.99
NZD
Category: NZ Teen Fiction | Series: Ash
The gripping sequel to the prize-winning thriller The Nature of Ash. Ash McCarthy thought he had done enough by broadcasting his story to the world, exposing the corruption and lies of Prime Minister Chandler and his cronies. With his small band of friends and family on a remote campsite in the backcou ntry, he awaits the international community to answer his call for action. But the public response is not what he had hoped for and the fallout from his revelations will lead him and his companions into even more danger. Can Ash withstand the new challenges that confront him? And what of Mikey - can he survive in this increasingly merciless world? Chilling and page-turning, this compelling novel crackles with political intrigue, fast-paced action, unexpected twists and lots of heart.  ...Show more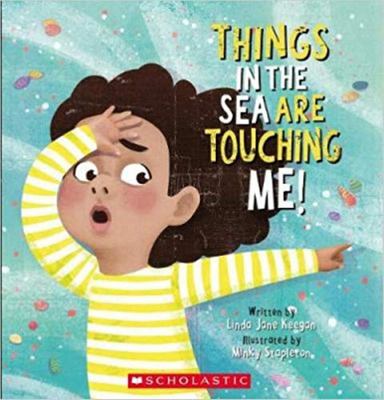 $19.99
NZD
Category: NZ Picture Books
'Some THING in the sea is TOUCHING ME!' You'll squawk, screech, yelp... and laugh out loud at the surprises for all on this funny-sunny family day at the beach.  When a small child goes to the seaside with her Mum and Ma, she is unprepared for 'things' floating in the water. Ma explains what each one is and that it is nothing to be afraid of... then gets a big fright herself when Mum grabs her ankle! ...Show more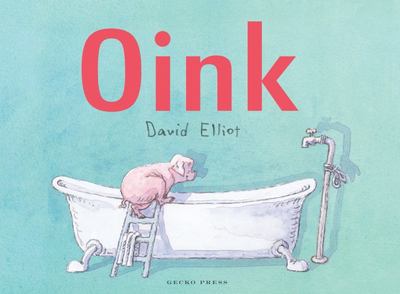 Oink
by David Elliot
$24.99
NZD
Category: NZ Picture Books
A comical story about a very busy bath, from one of New Zealand's master author/illustrators. Pig is having a lovely bath. In come Sheep, Cow, Horse.... They are very noisy! What can Pig do to make them go away? Pig must think of something smart and quick. Oink!
$19.99
NZD
Category: NZ Picture Books | Series: Mini Whinny
Meet Mini Whinny, the littlest horse in the stable! Shes ever so cute... and ever so naughty! Its August 1st, the official birthday for all horses. But Mini Whinny wants a celebration of her very own. Why should she share with all the other horses? In the middle of the night, she slinks out of her stabl e and steals away with all the party preparations... ...Show more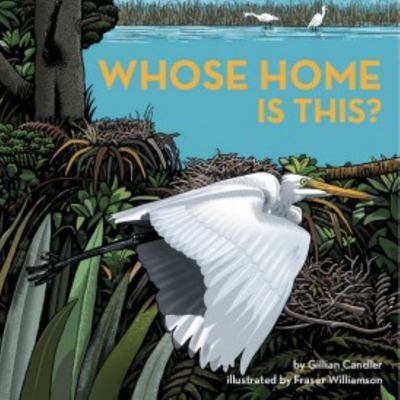 $25.00
NZD
Category: NZ Natural History
Following on from the acclaimed Whose Beak is This? and Whose Feet are These?, author Gillian Candler and illustrator Fraser Williamson turn to looking at homes. Whose Home is This? includes native birds and sea creatures, such as the yellow-eyed penguin, octopus and crabs. While having fun guessing whi ch native animal lives in the different homes or habitats pictured, young children will learn how animals have different strategies for keeping themselves (and their young) safe. Being encouraged to look closely at the pictures teaches observation skills and children will start to learn more about what makes each animal unique. ...Show more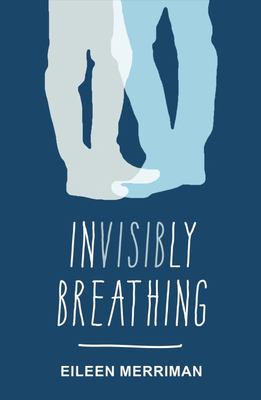 $19.99
NZD
Category: NZ Teen Fiction
A moving story about unconventional love, bullying and being true to yourself. 'I wish I wasn't the weirdest sixteen-year-old guy in the universe.' Felix would love to have been a number. Numbers have superpowers and they're safe – any problem they might throw up can be solved. 'If I were a five, I'd be shaped like a pentagon … there'd be magic in my walls, safety in my angles.' People are so much harder to cope with. At least that's how it seems until Bailey Hunter arrives at school. Bailey has a stutter, but he can make friends and he's good at judo. And Bailey seems to have noticed Felix... Both boys find they're living in a world where they can't trust anyone, but might they be able to trust each other, with their secrets, their differences, themselves? ...Show more