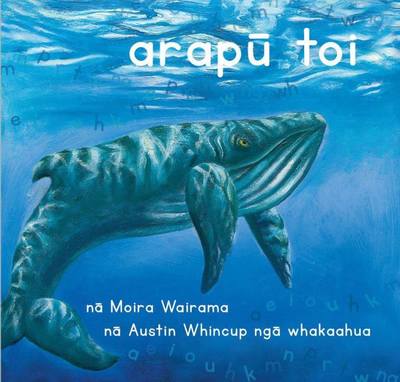 $30.00
NZD
Category: Te Reo
Arapū Toi combines short, easy to understand, poems for all ages with artwork that epitomises the idea that "a picture is worth a thousand words". Gentle rhythmic te reo Māori, with kupu that emphasise ideas of wellness, is used to describe the sights, sounds and feelings of everyday life — like a zip s eizing up on a coat — alongside more poetic images such as the darkness or the night or a whale singing in the depths of the ocean. ...Show more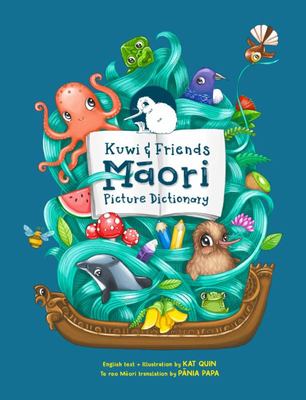 $34.99
NZD
Category: Dictionaries
Beginners Māori Language Picture Dictionary, for the Whole Family. From the #1 bestselling and award-winning author and illustrator of the Kuwi the Kiwi series, Kat Quin, comes a large scale, stunningly illustrated visual dictionary. Full of over 1000 basic words in te reo Māori and English, perfect for every New Zealander.  A fun, easy-to-use resource for those wanting to discover, learn and use everyday words in te reo Maori. The illustrations are designed to help with comprehension, particularly for younger learners. Visual cues can assist with retention of language, to recall spoken and written words.  68 fully illustrated pages, in a large format (265 x 366mm), in vibrant full colour, with over 1000 te reo Maori words, translated into English. Embedded with gorgeous Kuwi the kiwi (and friends) illustrations.  Designed for everyday use, in the whanau (family), kura (school) and for all New Zealanders. Ages 0-100+. A portion of each sale goes to charity Kiwis for Kiwi. ...Show more
Mophead
by Selina Tusitala Marsh
$24.99
NZD
Category: NZ Biography
An inspirational graphic memoir of growing up Pasifika in New Zealand, written and illustrated by our fast-talking PI Poet Laureate, Selina Tusitala Marsh. At school, Selina is teased for her big, frizzy hair. Kids call her 'mophead'. She ties her hair up this way and that way and tries to fit in. Unti l one day – Sam Hunt plays a role – Selina gives up the game. She decides to let her hair out, to embrace her difference, to be WILD! Selina takes us through special moments in her extraordinary life. She becomes one of the first Pasifika women to hold a PhD. She reads for the Queen of England and Samoan royalty. She meets Barack Obama. And then she is named the New Zealand Poet Laureate. She picks up her special tokotoko, and notices something. It has wild hair coming out the end. It looks like a mop. A kid on the Waiheke ferry teases her about it. So she tells him a story . . . This is an inspirational graphic memoir, full of wry humour, that will appeal to young readers and adults alike. Illustrated with wit and verve by the author – NZ's bestselling Poet Laureate – Mophead tells the true story of a New Zealand woman realising how her difference can make a difference. ...Show more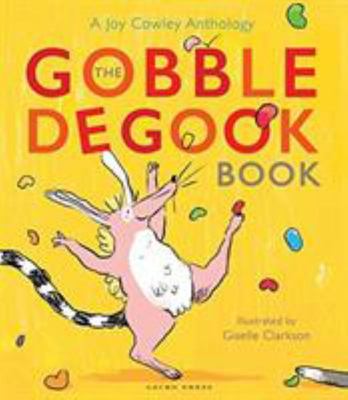 $39.99
NZD
Category: NZ Fiction
Joy Cowley's favourite stories, poems and nonsense rhymes collected in a hardback gift volume for the family to treasure. It selects the best of Cowley's poems and stories to read aloud, including much-loved classics such as Greedy Cat and Nicketty-Nacketty Noo Noo Noo. Fully re-illustrated with humour and energy by newcomer Giselle Clarkson, these short stories, picture books and funny poems will bring joy to a new generation. ...Show more
$40.00
NZD
Category: NZ Natural History
A spectacular illustrated picture book exploring New Zealand's unique landscapes and its incredible wildlife by the award-winning author of Aotearoa: The New Zealand Story. Long before waka touched Aotearoa's shores, the land of the long white cloud was home to an array of creatures uniquely adapted to its environments and protected by its isolation. Encounter New Zealand's incredible wildlife in this spectacular visual exploration. Journey through ocean, sky and land to meet a marvellous range of organisms. Discover fascinating facts, and learn how we influence the survival of our living treasures. In this magnificent companion volume to Aotearoa: The New Zealand Story, Gavin Bishop weaves a compelling visual narrative of our land, our people and our wildlife - past, present and future. ...Show more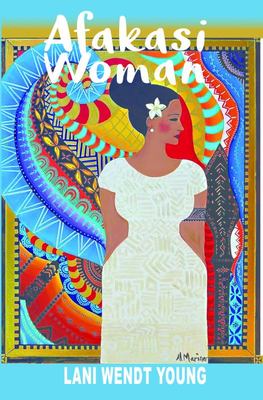 $28.99
NZD
Category: NZ Teen Fiction
A collection of 24 short stories; the joys and tribulations of being a woman in Samoa and the struggles brought to an island nation by climate change.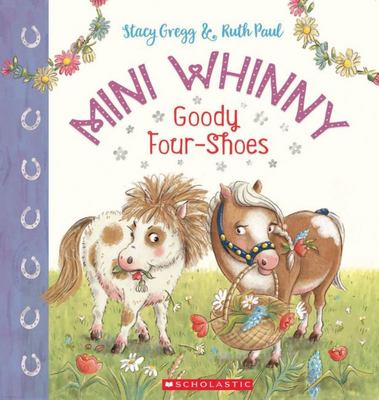 $18.99
NZD
Category: NZ Picture Books | Series: Mini Whinny
Mini Whinny, the mischievous little horse, plans to escape her annoyingly perfect stable neighbour! Goody Four-Shoes is the best...at everything. She's graceful. She can jump really, really high. And her mane is too perfect. Mini Whinny does not like her. Not one little bit. So naughty little Mini Whinn y decides to run away. Another adorable story of horsey friendship from internationally best-selling Kiwi author Stacy Gregg and talented illustrator Ruth Paul. ...Show more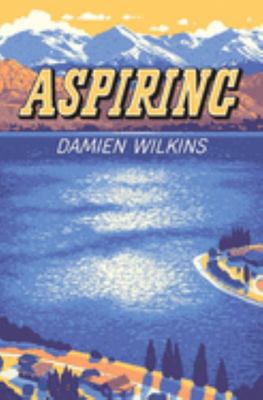 Aspiring
by Damien Wilkins
$21.99
NZD
Category: NZ Teen Fiction
An engaging, funny and moving novel about a boy trying to make sense of it all. Fifteen-year-old Ricky lives in Aspiring, a town that's growing at an alarming rate. Ricky's growing, too — 6'7", and taller every day. But he's stuck in a loop: student, uncommitted basketballer, and puzzled son, burdened b y his family's sadness. And who's the weird guy in town with a chauffeur and half a Cadillac? What about the bits of story that invade his head? Uncertain what's real — and who he is — Ricky can't stop sifting for clues. He has no idea how things will end up . . . With sunlight, verve and humour, award-winning writer Damien Wilkins brings us a beguiling boy who's trying to make sense of it all. ...Show more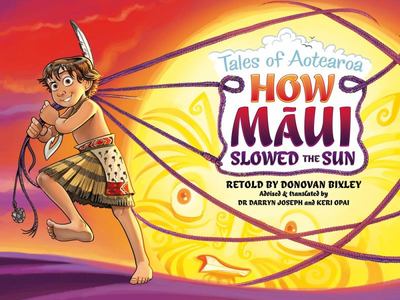 $19.99
NZD
Category: NZ Picture Books | Series: Tales of Aotearoa
Donovan Bixley re-tells the story of HOW Maui slowed the journey of the sun through the sky each day! The traditional tale but with Donovan's unique twist and trademark humour. The pictures are bright and bring their own level of humour to the book. Darryn Joseph ensures that the story is accurate and c ulturally appropriate and translates, along with Keri Opai, the story for the Te Reo edition. ...Show more
$24.99
NZD
Category: NZ Natural History
Wildbase Hospital in Palmerston North is a very special hospital for very special animals, and in this follow-up to the hugely successful How to Mend a Kea, author Janet Hunt focuses on the tales of three kiwi who have been treated there. The stories are fascinating and touching accounts of their differ ent experiences at Wildbase, and the innovative approaches to their treatment and rehabilitation that were needed to ensure their eventual return to the wild. Linked to the wider issues of kiwi conservation, these tales introduce readers to the challenges and triumphs of caring for New Zealand's unique national icon. Wonderful photos, a lively text and an engaging design all combine to make this a superb book. ...Show more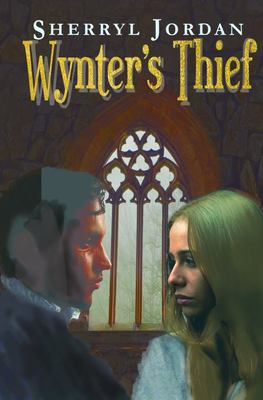 $24.99
NZD
Category: NZ Teen Fiction
Fox is a fringe dweller, with a T branded on his cheek that marks him a thief. He lives on his wits and moves from village to village. As the story opens he sees a commotion and finds Wynter, chained by her father, working as a water diviner. She finds water for the drought-strapped village, but they tu rn on her and want to burn her as a witch. Fox rescues her and together they flee. They dream of finding a safe place they can lsettle and resolve the unanswered questions about their past. But she is being pursued... and he is a thief. ...Show more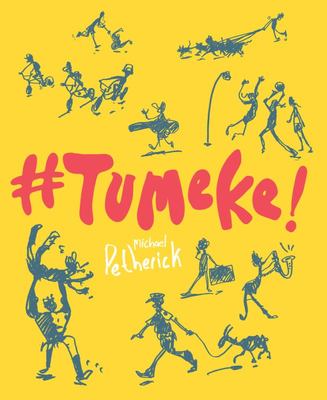 #Tumeke!
by Michael Petherick
$29.99
NZD
Category: NZ Middle Fiction 8-12-year-olds
Plans for the Newtoun community's Waitangi Day celebrations are well under way. The Tape Orchestra's practising like mad. Monty and Mr Steve Vibrant are designing a poster. Rishi's trying to land Lil Yacht Shifty … and Ms Ropata's juggling it all because everyone wants in. There'll be curry and cake, ka pa haka, halal sausages, foam blasters, the Naenae dirtman, and kiss-the-goat — if Constable Rutene can manage to chase one down. In the meantime, Dreadflock's considering a blog, Briony's Mum's being a helicopter, and everyone's eating a lot of lolly cake. In the boundary-riding tradition of the Annual project, Annual Ink's latest title #Tumeke! brings you the lives, loves and larrikin spirit of an inner-city neighbourhood. The story is told through texts, Instagram posts, emails, fliers, committee minutes, posters, diary entries, blog posts, chatrooms, school homework, raps and the reliably bonkers community noticeboard. Stuffed with big personalities, surprising friendships and a little intrigue, this multimedia story brims with creativity and comedy, and everyday heartaches, too. Debut novelist Michael Petherick juggles a large cast and multiple story threads with panache, giving us a window on a vivid, warm-hearted community. A narrative — but not quite as we know it — for middle readers and anyone who loves to connect. To look inside, click here. ...Show more