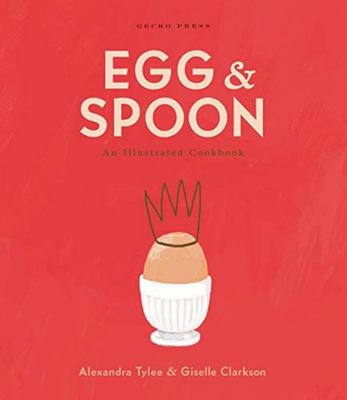 $39.99
NZD
Category: Cooking and Gardening
Egg and Spoon is a beautiful illustrated cookbook for children—and adults—that celebrates imagination, confidence and the fun of cooking. A scrumptious collection for anyone who loves good healthy food— and an occasional indulgence. Here are after-school snacks, breakfast on a stick, cakes, slices and dinners. Egg and Spoon is for children learning to cook independently and families to enjoy cooking together. Much of the food is naturally gluten-free or vegan. Alexandra Tylee is the owner and chef at Pipi Café, a little pink house, cottage garden and pizza truck. Pipi celebrates eating together and taking pleasure in small things—hot chocolate in a special cup, foraged food, a boiled egg slipped into a pocket for later. Tylee trusts children to choose flavours and handle equipment in this joyful book that will set them on a lifetime love of healthy cooking and eating. Giselle Clarkson's illustrations are scrumptious and subversively playful.   ...Show more
$15.99
NZD
Category: Sticker Books | Series: Sticker Dolly Dressing
Dress the girl and boy dolls in wonderful traditional costumes for festivals and ceremonies around the world, including beautiful silk saris at an Indian wedding, fabulous flamenco dresses in Spain, a Mexican carnival and harvest festival in Tibet. There's over 250 stickers of outfits and accessories, a nd a sticker world map of all the countries. The cover and one double page of stickers are foiled which adds extra sparkle to the colourful illustrations. ...Show more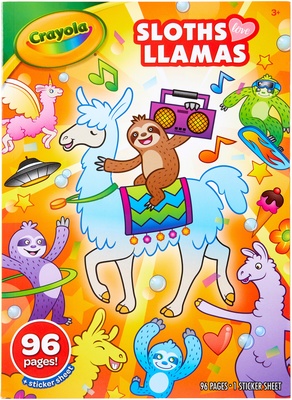 $6.99
NZD
Category: Drawing and Colouring
96 pages of cloth and llama inspired colouring and activity pages, plus a sheet of stickers.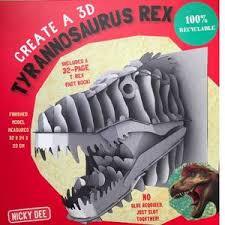 $24.99
NZD
$34.99
(28% off)
Category: Papercraft
Format 295mmx295mm Box Follow the clear step-by-step photographic instructions to build your dinosaur model. Simply press out the pre-cut shapes and slot them together to make your dinosaur which, when assembled creates a robust model (32xmx24cmx22cm) that is lighter than a smart phone. Perfect to hang on a wall – holes provided. Also includes full colour 32 page book. ...Show more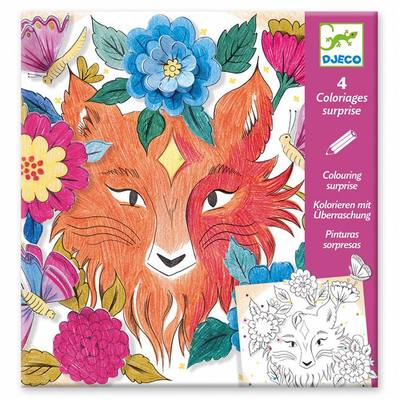 $9.99
NZD
Category: Drawing and Colouring
Part of the colouring surprise series of books by Djeco, this Colouring Surprise set is packed full of delightfully drawn pictures waiting to be filled with colour to bring the pictures to life! The book contains four scenes which all work together, arranged in layers to create the finished picture.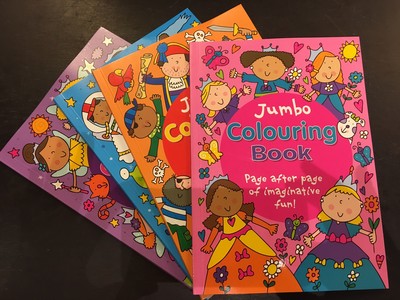 $7.99
NZD
Category: Drawing and Colouring
Jumbo Colouring Book 4 titles assorted - Good quality white paper. Titles are princess, fairy, pirates, space.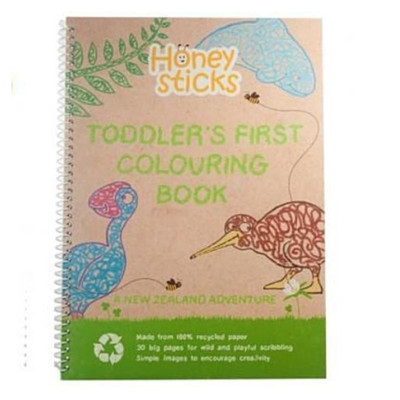 $22.99
NZD
Category: Drawing and Colouring
Made from 100% recycled paper, the Honeysticks Colouring Book contains 40 big pages for wild and playful scribbling.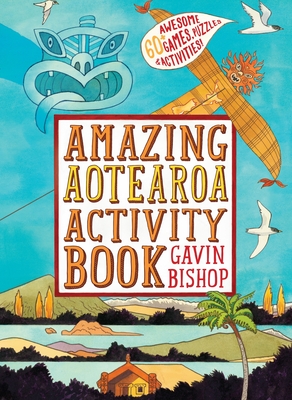 $24.99
NZD
Category: Activity Books
5 -12 Years Old. You'll have lots of creative fun with this book full of puzzles, quizzes and activities that explore Aotearoa New Zealand and its people. Based on Gavin Bishop's bestselling Aotearoa- The New Zealand Story and Wildlife of Aotearoa, this activity book is a place for you to tell your own story in words and pictures.You'll- learn to introduce yourself in Maori- solve puzzles and crack codes- play games- invent a superhero- draw your future home- make maps- curate your heroes in a wall of fame- design a flag- create a menuand much more!Packed with quizzes, mazes, colouring pages and activities designed to stimulate bright minds, this is the ideal activity book for creative children aged 5-12. ...Show more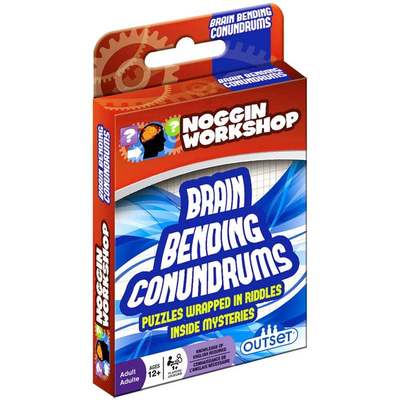 $14.99
NZD
Category: Activity Books
A workout for the brain. This mind teaser card game includes riddles, puzzles, and mysteries to be solved. Skills used to solve these brain teasers include deductive reasoning, critical thinking, and outside of the box analyzing.The game can be played individually or as a group racing to solve the conun drum first. Player draws one card from the deck, which could be an image or text problem, and then works to solve it. If only one player, then he/she "wins". If more than one player, then the winning player keeps the card as his/her point. Play goes on until determined number of wins. The goal is to solve as many problems as possible without having to look at the answers on the back of the card. ...Show more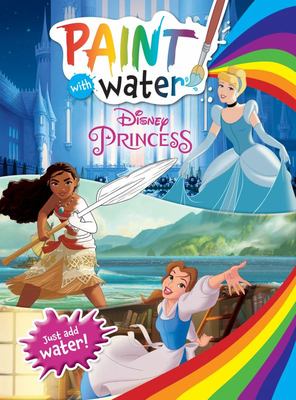 $8.99
NZD
Category: Drawing and Colouring
Use a rainbow of colours to bring your favourite Disney Princess characters to life!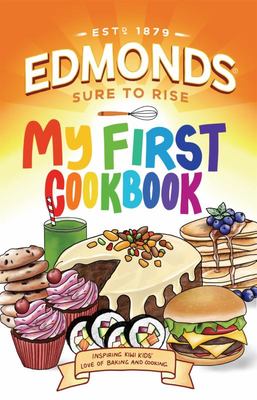 $24.99
NZD
Category: Cooking and Gardening
Become the champion-pikelet-maker, an expert-afghan-baker or an award-winning-pizza-creator. With the iconic illustrated step-by-step layout of the original Edmonds Junior Cookbook, you'll find it super easy to learn to cook these classic New Zealand recipes. From breakfast through to dessert and all t he meals and snacks in between, this collection of over 90 recipes will be the beginning of a life long love of baking and cooking. ...Show more
$12.99
NZD
Category: Junior Fiction 5-9-year-olds | Series: Sticker Dolly Stories
The Magic Dolls have been invited to the Fairy Picnic, and the big day has finally arrived. But on the way they discover the Trolls have come down from the High Mountains and are on their way to the picnic too! The Trolls are incredibly clumsy and greedy, and are sure to destroy the picnic. Can the Magi c Dolls stop them, before it's too late? The second in an exciting new Fiction series based on the internationally bestselling Sticker Dolly Dressing series. With strong, aspirational female main characters, and a magical world which will be revisited in each story. Sticker Dolly Dressing will be supported by an extensive Marketing and PR campaign throughout 2020. High-spec package, with full-colour illustrations a sticker sheet and collectability elements. Works as a read-together story for younger children, or a read-alone book for more confident readers, with short, manageable chapters.   ...Show more