$25.00
NZD
Category: Adventure and Real Life Stories
1940. Britain is at war with Nazi Germany. Eleven-year-old Eric spends his days at the place that makes him most happy: London Zoo. And there's one animal in particular he loves: Gertrude the gorilla. With bombs falling all over London, Eric must rescue Gertrude. Together with his Uncle Sid, a keeper at the zoo, the three go on the run. But while hiding out at the seaside they uncover a top-secret Nazi plot… Join David Walliams on this action-packed, laugh-out-loud adventure for all the family! ...Show more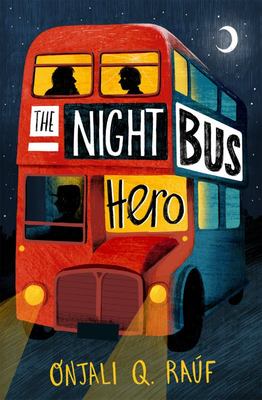 $18.99
NZD
Category: Adventure and Real Life Stories
From Onjali Q. Rauf, the award-winning and best-selling author of The Boy at the Back of the Class, comes another incredible story, told with humour and heart. 'The boy's an absolute menace.' 'He's a bully. A lost cause!' 'What are we going to do with him?' I've been getting into trouble for as long I can remember. Usually I don't mind 'cos some of my best, most brilliant ideas have come from sitting in detention. But ever since I played a prank on the man who lives in the park, I keep getting blamed for things I haven't even done. Everyone thinks I'm just a bully. They don't believe I could be a hero. But I have the perfect idea to prove them all wrong... Told from the perspective of a bully, this book explores themes of bullying and homelessness, while celebrating kindness, friendship and the potential everyone has to change for the good. ...Show more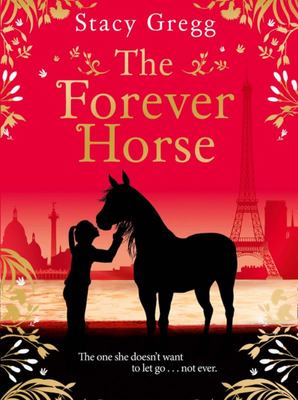 $25.00
NZD
Category: NZ Middle Fiction 8-12-year-olds
An enchanting and inspiring stand-alone novel from the author of The Princess and the Foal. Maisie has always loved horses. She is also a talented artist. When the opportunity arises for her to study in Paris, her two worlds collide. There, in the heart of the city, Maisie finds the childhood diary of f amous horse artist, Rose Bonifait, and meets the beautiful black stallion, Claude. As the two girls' stories emerge, tragedies unfold - both past and present - and Maisie realises that she can't begin to imagine life without her forever horse... ...Show more
$25.00
NZD
Category: NZ Middle Fiction 8-12-year-olds
War destroyed their worlds, now two young girls and their remarkable horses are fighting once more - this time to win. When twelve-year-old Mira stumbles across a white stallion in a forest in Berlin, she doesn't realise that this horse will take her on an incredible journey. Together, they're going to ascend the starry heights of Grand Prix show jumping, and sweep back in time to Poland in 1939 where another young girl is risking everything to save the horse that she loves... Prince of Ponies is a story of courage and the will to win against all odds. ...Show more
$17.99
NZD
Category: Adventure and Real Life Stories
"Sometimes a story comes along that just plain makes you want to hug the world.The Remarkable Journey of Coyote Sunrise is Dan Gemeinhart's finest book yet -- and that's saying something. Your heart needs this joyful miracle of a book." --Katherine Applegate, acclaimed author ofThe One and Only IvanandW ishtree A 2019 Parents' Choice Award Gold Medal Winner Winner of the 2019 CYBILS Award for Middle Grade Fiction An Amazon Top 20 Children's Book of 2019 A Junior Library Guild Selection Five years. That's how long Coyote and her dad, Rodeo, have lived on the road in an old school bus, criss-crossing the nation. It's also how long ago Coyote lost her mom and two sisters in a car crash. Coyote hasn't been home in all that time, but when she learns that the park in her old neighborhood is being demolished--the very same park where she, her mom, and her sisters buried a treasured memory box--she devises an elaborate plan to get her dad to drive 3,600 miles back to Washington state in four days...without him realizing it. Along the way, they'll pick up a strange crew of misfit travelers. Lester has a lady love to meet. Salvador and his mom are looking to start over. Val needs a safe place to be herself. And then there's Gladys... Over the course of thousands of miles, Coyote will learn that going home can sometimes be the hardest journey of all...but that with friends by her side, she just might be able to turn her "once upon a time" into a "happily ever after." This title has common core connections. ...Show more
$17.99
NZD
Category: NZ Middle Fiction 8-12-year-olds
War destroyed their worlds, now two young girls and their remarkable horses are fighting once more - this time to win. When twelve-year-old Mira stumbles across a white stallion in a forest in Berlin, she doesn't realise that this horse will take her on an incredible journey. Together, they're going to ascend the starry heights of Grand Prix show jumping, and sweep back in time to Poland in 1939 where another young girl is risking everything to save the horse that she loves... Prince of Ponies is a story of courage and the will to win against all odds. ...Show more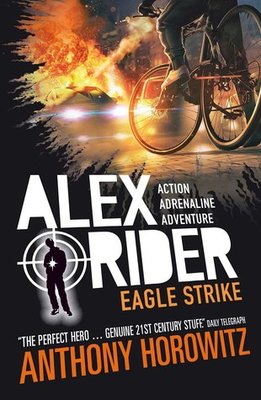 $18.99
NZD
Category: Adventure and Real Life Stories | Series: Alex Rider
Alex is in the South of France, hoping to sever his links with MI6. But when a sudden attack by assassin Yassen Gregorovich on his hosts plunges Alex back into a world of violence, he soon uncovers a plan called Eagle Strike – a discovery more terrible than anything he could have imagined.
$18.99
NZD
Category: Adventure and Real Life Stories
A girl who transforms into a dog, a magic puppet show with the power to change lives, and a story about the mysteries of the imagination from Ursula Dubosarsky, the Australian Children's Laureate. Lara had always wished she was a dog, and one day, just for a short time, she actually became one. This is how it happened.In a mulberry brick house on the harbour that Lara explores while her mother cleans, Lara meets Pierre, a boy about her age with a beautiful antique puppet theatre. With his puppets, he tells her a story about a boy whose family has been eaten by wolves. The boy is lost. He needs to find his grandmother. Lara takes the part of a dog, but suddenly she can no longer tell where she ends and Dog begins. Or is she Wolf? Caught up in Pierre's story, Lara has to fight to protect her identity - and her new friend. Can she help Pierre find his way home?Pierre's Not There is a lyrical, captivating and imaginative story that can be read on many levels.   ...Show more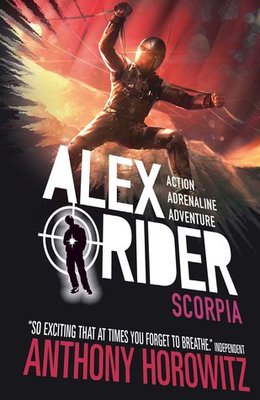 $18.99
NZD
Category: Adventure and Real Life Stories | Series: Alex Rider
Alex travels to Venice to discover the truth about his past. But the truth lies with a criminal organisation known as Scorpia, and Alex must make a choice… work for MI6 once more, or betray everything he believes in.
$18.99
NZD
Category: Adventure and Real Life Stories
Ashleigh and Aiden are thirteen-year-old twins who promise to always look out for each other. Aiden is more dedicated to the task than Ashleigh, but when it comes to matters of life and death, they both exhibit a fierce protectiveness that will change the course of their lives. 'We've been worried about Aiden too, Ash,' said Mum. 'He's always been such a … predictable child. You're not the only one to have noticed the changes.'Ash and Aiden Delatour are identical twins, living a privileged lifestyle with loving parents. In a world that has fallen apart at the seams, they want for nothing. All they have to do is be there for each other, no matter what.But after Aiden suffers a terrible injury, he isn't the same brother Ash always relied on. Something has changed, and it will lead to a discovery that will turn their whole world upside down.A brilliant and timely middle-grade novel from the bestselling author of My Life As An Alphabet and A Song Only I Can Hear. ...Show more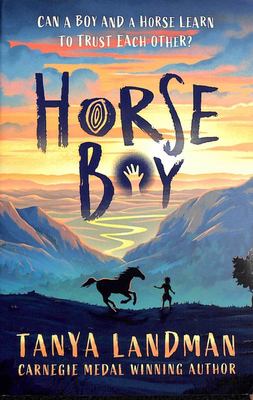 $16.99
NZD
Category: Adventure and Real Life Stories
A prehistoric survival adventure about a boy and a horse who rescue one another, from the Carnegie Medal-winning author of Apache and Buffalo Soldier. "A boy without a clan was nothing. No one. A boy without a clan was easy prey." Oak, son of the Deer clan chief, hopes that this summer he will finally be allowed to join the hunt and make his father proud of him. But this year is not like other years – the rains have failed, his father has fallen out with the Bear chief, and everyone is mistrustful of the new creatures that have been spotted near their encampment: horses. Then Oak becomes separated from his clan with only a young horse for company, and it seems that surely the worst has happened. But perhaps not all animals are prey. Perhaps Horse can be clan too. ...Show more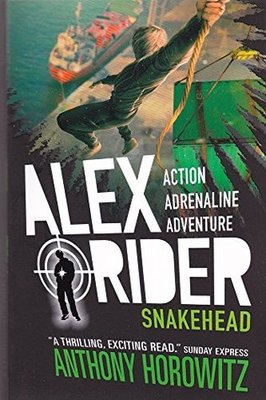 $18.99
NZD
Category: Adventure and Real Life Stories | Series: Alex Rider
No sooner has Alex splashed down off the coast of Australia than he finds himself sucked into another adventure. This time he's working for ASIS - the Australian Secret Service - and his target is the criminal underworld of South-East Asia: the ruthless world of the Snakehead.