$19.99
NZD
Category: Coding and Computers | Series: Mojang Minecraft Guide to...
Now that you've mastered the Overworld, the time has come to brave the perilous Nether and End dimensions. But survival will be even more difficult here and you'll need to up your game if you want to make it back to the Overworld in one piece.   The official Minecraft Guide to the Nether and the End wil l help you survive as you navigate new terrain, discover new hostile mobs and attempt to collect unique materials. Learn how to kill fire-resistant mobs in the Nether and repurpose Nether fortresses, then master the art of defeating the ender dragon and explore the outer islands of the End dimension. With insider info and tips from the experts at Mojang, this is the definitive guide to exploration and survival in Minecraft. ...Show more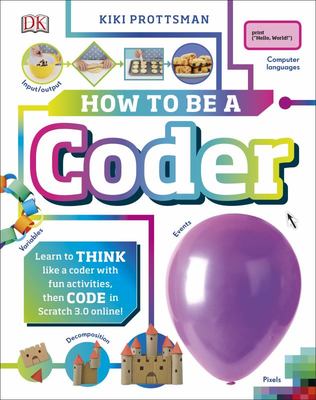 $37.00
NZD
Category: Coding and Computers
Learn to think like a coder without a computer! Each of the fun craft activities included in this book will teach you about a key concept of computer programming and can be done completely offline. Then you can put your skills into practise by trying out the simple programs provided in the online, child -friendly computer language Scratch. This crafty coding book breaks down the principles of coding into bite-sized chunks that will get you thinking like a computer scientist in no time. Learn about loops by making a friendship bracelet, find out about programming by planning a scavenger hunt, and discover how functions work with paper fortune tellers. Children can then use their new knowledge to code for real by following the clear instructions to build programs in Scratch 3.0. Perfect for kids aged 7-9, the various STEAM activities will help teach children the crucial skills of logical thinking that will give them a head-start for when they begin programming on a computer. Famous scientist pages teach children about coding pioneers, such as Alan Turing and Katherine Johnson, and topic pages, such as the Internet, give kids a wider understanding of the subject. Written by computer science expert Kiki Prottsman, How to be a Coder is so much fun kids won't realize they're learning! ...Show more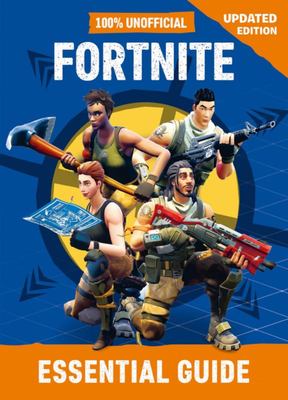 $10.79
NZD
$17.99
(40% off)
Category: Coding and Computers | Series: 100% Unofficial Fortnite Guides
A gamer's guide to the phenomenally successful Fortnite Battle Royale, this full-colour illustrated unofficial handbook guides novice players from the basics through to more advanced gameplay. Featuring tips on game editions and modes, character and weapon selection, building, looting, combat moves, tac tical strategies and more, this easy-to-follow, step-by-step guide launches readers into Fortnite's thrilling battle for survival. A glossary explains key terms, items and stats, and there's also a guide to playing safely online, plus advice on setting parental controls. ...Show more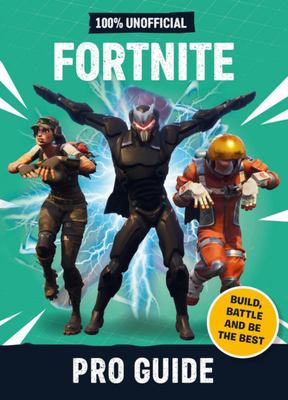 $10.79
NZD
$17.99
(40% off)
Category: Coding and Computers | Series: 100% Unofficial Fortnite Guides
The 100% Unofficial Fortnite Essential Pro Guide will take you to the next level of Fortnite game play. Inside, you'll find out how to build and edit quickly and effectively, outbuilding your enemies by following step-by-step instructions to create amazing bases and traps to help you secure those all-im portant Victory Royales.But this book isn't all about serious building and combat, you'll also find out how to express yourself with the most stylish emotes and skins and you can even find out more about Fortnite pets - the best back blink accessory on the map!With all this and more crammed inside these pages, you'll soon be on your way to becoming a Fortnite pro! ...Show more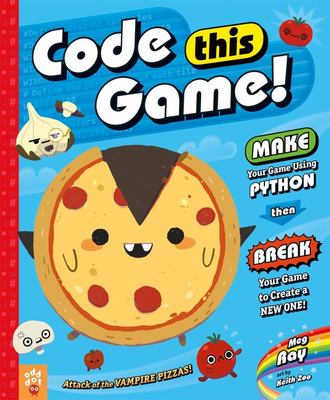 $39.99
NZD
Category: Coding and Computers
Make it Code it Break it Mod it Meg Ray's Code This Game is a nonfiction visual guide, illustrated by Keith Zoo, that teaches young readers, 10-14, how to program and create their very own video game. Each chapter introduces key coding concepts as kids build an action strategy game in Python, an open- source programming language. The book features an innovative stand-up format that allows kids to read, program, and play their game simultaneously. With easy-to-follow step-by-step instructions, Code This Game teaches kids to build a strategy action game called "Attack of the Vampire Pizzas " The book also teaches how to modify the game and follow one's imagination by incorporating downloadable art assets. By the time kids finish the book, they'll have mastered basic coding concepts and created a personalized game. ...Show more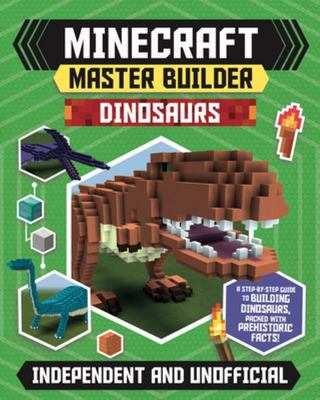 $22.99
NZD
Category: Coding and Computers
This fantastic unofficial Minecraft title lets modellers of all ages make their own amazing dinosaur creations. Minecraft Master Builder: Dinosaurs is a step-by-step player's manual for building incredible models of dinosaurs and other prehistoric creatures. With Minecraft continuing its reign as the w orld's favourite digital construction tool, it's the perfect time to get into building some of the world's most fearsome primeval animals, including Diploocus, Allosaurus, Pterodactyl, and Archaeopteryx... not to mention the terrifying Tyrannosaurus rex. ...Show more
$19.99
NZD
Category: Coding and Computers
Minecraft Earth is the latest worldwide mobile gaming phenomenon. Now you can get ahead of the game with Everything You Need to Master Minecraft Earth, the essential guide to the Augmented Reality spin-off. You don't have to travel far to take your on-screen builds into the real world--learn how to craf t amazing structures in your own living room, backyard, and beyond. This unofficial book contains everything you need to master the game, including: Tips on how to build up your collection of blocks, mobs, and rare items by finding Tappables. Build Plate ideas that will help you to craft incredible small-scale Augmented Reality structures with your friends--before placing them life-size into the real world. Hints on how to master Minecraft Earth Adventures, in which you can explore a Minecraft AR structure, solve tricky puzzles, or battle hordes of Minecraft mobs in the world around you. A complete guide to all the mobs you'll meet, including the new types developed specifically for Minecraft Earth. ...Show more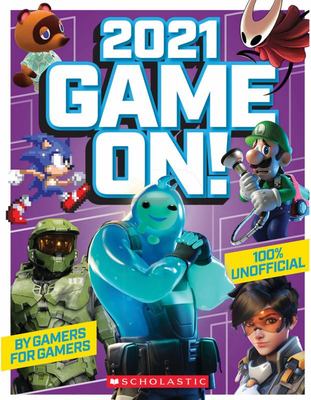 $21.99
NZD
Category: Coding and Computers | Series: Game On!
Learn all about the hottest games coming in 2021. Here is information on all the hottest games coming in 2021, how they were developed, and how to beat them in Scholastic's annual gaming guide! Features interviews with top gamers, gaming experts and more. Learn tips and tricks for the newest and most po pular games! ...Show more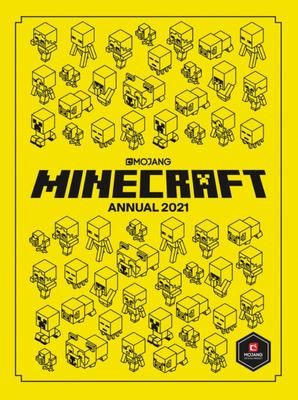 $22.99
NZD
Category: Coding and Computers
The official Minecraft Annual 2021 is packed with activities, build ideas and survival challenges to try out in-game. Featuring all the latest news in the world of Minecraft, the official Minecraft annual is a must have for all Minecraft fans. Discover the latest updates and the newest games, and find o ut insider info directly from the Mojang team about everything that has happened in the world of Minecraft over the past year, including features about the bee update, Minecraft Dungeons and Minecraft Earth.   ...Show more
$23.00
NZD
Category: Coding and Computers
The brand-new official Minecraft novel is a journey into the unknown! When a young girl teams up with her friend to find the boy's missing uncle, they must leave the safety of the Overworld behind. Alison and Max must team up to find his missing uncle Nicholas. Using the journal his beloved uncle left as a guide, the duo hurtle headlong into a treacherous and unknown landscape called the Nether. There, they meet a strange girl named Freya and her woefully unheroic dog, Bunny Biter, who agree to help them in their quest. The group must take on dangerous new foes and unravel the cryptic journal to find Nicholas and reunite this fractured family. ...Show more
$32.99
NZD
Category: Coding and Computers
Dive into the world of Minecraft with the official Minecraft Gift Box, packed with tips and tricks for Minecraft players. Have you ever wanted to design your very own theme park? Did you ever want to create a city of undead zombies?   Well, now you can! With expert tips and tricks from our very own expe rt Sparks, this gift box is a must have for all Minecraft fans. Containing two mini build guides and a doodle book, this gift box is sure to provide hours of entertainment.  ...Show more
$19.99
NZD
Category: Coding and Computers
Take your gaming skills beyond the screen in Ultimate Gamer: Career Mode - the ultimate handbook to becoming a top game developer, Twitch streamer or the next eSports pro! Written by Craig Steele - who has led gaming workshops at Resonate and Insomnia - and illustrated by Berat Pekmezci, this book will give you the low-down on the coolest jobs in the gaming industry. Learn how to storyboard, code and test games, just like your favourite devs, or boost your Twitch subs by learning how to go pro. Think you have the skills to compete in eSports tournaments, or do you need some tips on getting good? This book will give you the know-how on making it big in all areas of the gaming industry! ...Show more