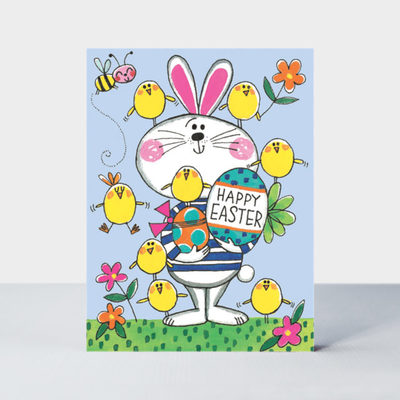 $2.50
NZD
Category: Easter
Cute little Easter themed card.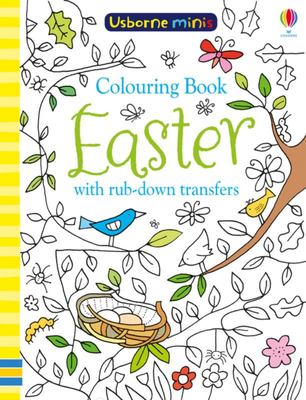 $4.99
NZD
Category: Drawing and Colouring | Series: Usborne Minis Ser.
This little book is packed with detailed illustrations of Easter sceneries for kids to color and bring to life with their pens. The book comes with a sheet of rub-down transfers. The pack contains everything you need to play - wipe-clean cards, a pen, answer cards and a plain card so you can make notes and keep score. Fun, stylish illustrations and characters bring the cards to life. Easy-to-follow instructions with pictures. ...Show more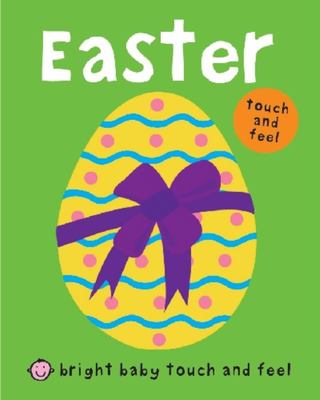 $7.99
NZD
Category: Easter | Series: Bright Baby Touch and Feel
There are fluffy chicks, shiny Easter eggs, dancing springtime flowers, and more to discover in this chunky board book.You and your child will love to read and share the heartwarming rhymes, while the tabbed pages and board book format make page-turning easy for small hands.A board book treat to celebra te Easter and the arrival of Spring. ...Show more
$10.99
NZD
Category: Easter | Series: Little First Stickers Ser.
Brimming with fluffy chicks, bouncing bunnies and leaping lambs, this charming sticker book is a perfect activity book for Easter; little children will love adding stickers to all the lively scenes and bringing them to life. Themes include decorating eggs, an Easter egg hunt, Spring flowers, Easter baki ng, an Easter party and an Easter parade. Sticker books are brilliant for developing essential fine motor skills and creativity as children carefully choose stickers for each scene. A fun and interactive way for young children to develop their vocabulary and become familiar with all things associated with the Easter season. With over 300 colourful stickers, busy scenes, and lots to talk about, there is plenty to keep children occupied for hours. ...Show more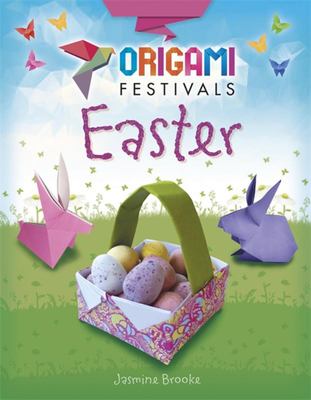 $24.99
NZD
Category: Papercraft | Series: Origami Festivals Ser.
This book explores the festival of Easter and the story behind it and features six simple origami projects for your own festive fun! The book shows how people around the world celebrate Easter both in church and at home. Attractively designed, its simple text and wonderful full-colour photos make this a n essential book for children celebrating or learning about the festival. The origami activities are accessible to all and are explained with step-by-step illustrations. Your fantastic creations can be used as decorations for the festival, for presents, to impress your teacher for a Easter school project or simply to wow your friends! The book is part of the Origami Festivals series, which bring religious festivals, including Divali, Easter, Christmas and Chinese New Year to life through origami art. Each festival is examined in detail, from its history to its significance today and the manner in which people worldwide celebrate it. Origami craft activities engage the reader in each festival and add a fun art and design element to the series. A religious and interactive craft series for children aged 9+. ...Show more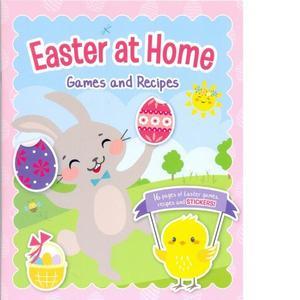 $8.99
NZD
Category: Easter
Get eggcited for Easter with these fantastic games and recipes for the entire family to enjoy. Includes 4 pages of stickers.  

$9.99
NZD
Category: Board & Cloth Books | Series: Follow Me Maze Books
Follow the Easter Bunny as he makes his deliveries in this finger maze book brimming with busy scenes and Easter fun! There are eight colourful trail scenes for children to follow by using their fingertips to trace along the grooves on the pages. Children will love to explore each springtime environmen t, including a deer meadow and a treetop trail, as die-cut holes in each page lead them from scene to scene. With adorable characters and colourful illustrations, Follow the Bunny makes an extra special Easter treat ...Show more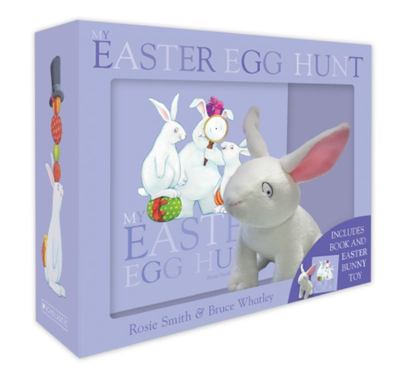 $29.99
NZD
Category: Easter
Hunting for eggs is fun... when you share with everyone! Beautifully illustrated with delightful animals, My Easter Egg Hunt captures the fun of looking for eggs at Easter time.