Tree Beings (HB)
by Raymond Huber; Sandra Severgnini
$34.99
NZD
Category: NZ Natural History
Tree Beings takes a fresh look at trees -- not as a silent statues but as beings that enrich the whole planet. Trees are the oldest living things; they create air, rainfall, soil, and animal habitats; and they clean up our pollution. Readers get to know trees through the inspiring true stories of people who love trees (scientists, protestors, planters): a scientist who discovered how trees 'talk'; a boy who mobilized children to fight climate change; a young woman with the world record for living up a tree; the first brave tree-hugging women; and a man responsible for trillions of tree-plantings. Tree Beings has four 'big ideas': trees give life, trees save us, trees are beings, and trees need help. It outlines recent tree science, especially how trees are our best living allies in the fight to slow down climate change. Tree Beings takes a positive approach by focusing on the wonders of trees and our connection to them. It suggest ways for readers to get to know trees as beings. The book also includes tree wisdom from many cultures, and introduces some famous and fascinating tree species. ...Show more
$39.99
NZD
Category: Natural History
  This breathtaking journey along the most important rivers in the world takes us from the Nile to the Amazon, the Mekong Delta to the Mississippi, the Murray to the Waikato. Our seas and rivers tell a compelling story about our planet. Through tracking the life source of people, animals and the land i tself, Peter Goes brings alive our history and our lives today. Each illustration includes major events and historical figures connected with its river, but also favourite stories and icons. This absorbing, playful book shows who we are, how we live and the myths we weave around our people and places. ...Show more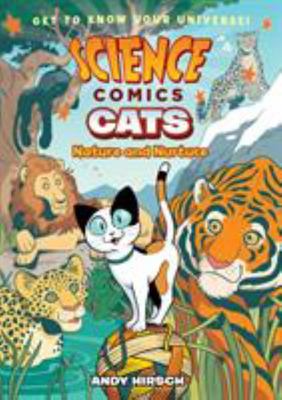 $22.99
NZD
Category: Natural History | Series: Science Comics
Every volume of Science Comics offers a complete introduction to a particular topic--dinosaurs, coral reefs, the solar system, volcanoes, bats, flying machines, and more. These gorgeously illustrated graphic novels offer wildly entertaining views of their subjects. Whether you're a fourth grader doing a natural science unit at school or a thirty-year-old with a secret passion for airplanes, these books are for you!In this volume, we meet feline friends from the tiniest kodkod to the biggest tiger and find out what makes your neighborhood domestic cats so special. Equipped with teeth, claws, and camouflage to survive everywhere from deserts to mountaintops, how did these ferocious felines make the leap from predators to playmates and are they even done leaping? ...Show more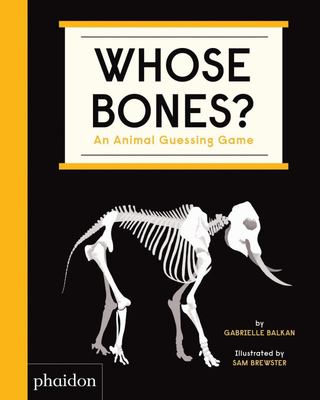 $24.99
NZD
Category: Natural History
A playful, informative introduction to bones for the youngest readers, by the author and illustrator of global bestseller Book of Bones Set up as a guessing game with visual and narrative clues, Whose Bones? invites readers to examine six animal skeletons and guess to whom they belong. The answer is ex posed in a vibrant, foldout reveal, accompanied by an explanation as to why each animal's bones and bodies are so special. It's a humorous, informative introduction to bones and anatomy, where young children learn about the bones in their own bodies by comparing them to those in animals. Ages 2-4 ...Show more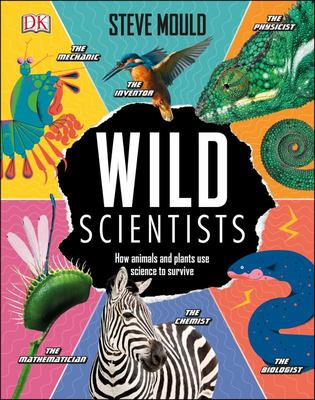 $23.99
NZD
Category: Natural History
A look at animals and plants from the point of view of their amazing scientific adaptations. Join bestselling author Steve Mould to uncover nature's greatest scientists, engineers, and mathematicians from plants that can count to architect insects. If you thought all scientists wear white coats and wor k in labs, think again! Meet amazing engineers, such as the spiders who build immense webs stretching over rivers; funky physicists, like the bats that can see with sound; and surprising chemists, such as the corpse flower that smells like smelly socks to attract insects to pollinate it! The science behind each genius adaptation is explained clearly in Steve Mould's trademark humorous style and you'll be amazed by nature's solutions to some of the world's trickiest problems. Additional biomimicry pages even show where we've copied nature to improve our own science and engineering, such as the streamlined nose of bullet trains, modelled on the shape of a kingfisher's beak. ...Show more
$22.99
NZD
Category: Natural History | Series: 100 Things to Know
How could plastic-eating bacteria help reduce waste? Can a river be given human rights? Could we generate all the power we need from the sun and the wind? How do woolly sweaters help penguins in peril? Would building a giant sunshade in space stop the world from overheating? Find the answers to these qu estions and more in this bold, graphic and exciting book, full of big, small and unexpected ways to save the planet. Covers a wide range of topics from everyday ways individuals can help save the planet, to massive international missions and ambitious plans for the future. With bold artwork, and clear text in 100 bite-sized topics, perfect for dipping in and out of, and sharing with family and friends. A new addition to the bestselling series - other titles include Space, Science, the Human Body, History and Food. Includes links to websites to discover more about the dangers facing our planet and how to help protect it. ...Show more
A World of Plants (HB)
by Martin Jenkins; James Brown (Illustrator)
$32.99
NZD
Category: Natural History | Series: Walker Studio
A stunningly illustrated guide to the fascinating world of plants and botanical history.Discover incredible facts and marvel at what plants can do in this beautiful book from conservation biologist and award-winning author Martin Jenkins, stylishly illustrated by print-maker James Brown.Covering over tw enty-five topics, learn all about the different types of plant - from carnivorous, to climbing, to tropical; explore the world of trees; discover how plants have evolved and continue to survive in extreme environments and most importantly, how crucial they are to our life on Planet Earth. From the domestic to the international, there is something for the whole family here. Whether you want to learn the basics of photosynthesis, or explore the hidden world of Victorian plant hunters, this is a lively, engaging and visually stunning look at the world of plants. ...Show more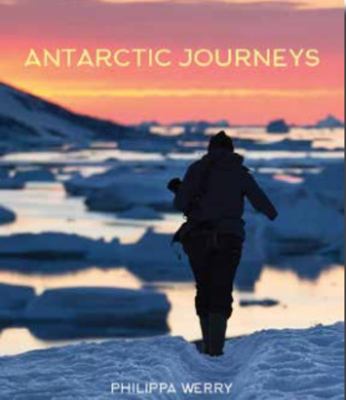 $27.99
NZD
Category: Natural History
Antarctica is a fascinating place - it has no native inhabitants, and it's very remote, which means everyone who goes there - today or in the past - has a special reason for wanting to go. It's a place that children can only imagine, because they cannot go there. This book is about the journeys that ce ntre around Antarctica, using that theme to build up an overall picture of Antarctic history, geography, science and wildlife. The incredibly challenging and at times fatal early expeditions are described and reveal the immense courage and perseverance needed to map and explore the region. Image rich, using photographs, maps and paintings, it also draws on letters, diaries, newspaper and eye-witness reports from the days of early exploration, as well as later research and interviews. Other non-fiction features include biographies, maps, a timeline and glossary. ...Show more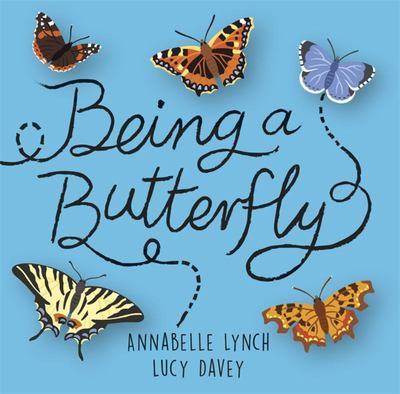 $29.99
NZD
Category: Natural History | Series: Being a Minibeast Ser.
Being a Butterfly brings a butterfly's brief, precious life cycle to beautiful life. Follow the story of a little green caterpillar as it hatches, grows and transforms itself into a bright, colourful butterfly. Learn how butterflies move, feed themselves and pollinate flowers, before finding a mate and beginning the whole cycle of life again. This wonderfully illustrated picture book is a perfect introduction to life cycles for readers aged 5 and up. It also gently introduces them to the idea of conservation. List of contents: Left on a leaf Hatching out A greedy caterpillar Shedding skin Time to rest Changing times A beautiful butterfly Learning to fly Finding flowers Billions of butterflies Finding a mate New eggs Protecting butterflies Glossary Find out more ...Show more
$39.99
NZD
Category: Natural History
Why are trees so important? How many types are there? How do they benefit the environment and wildlife? This book, by the award-winning author Piotr Socha, answers these questions and more, tracking the history of trees from the time of the dinosaurs to the current day.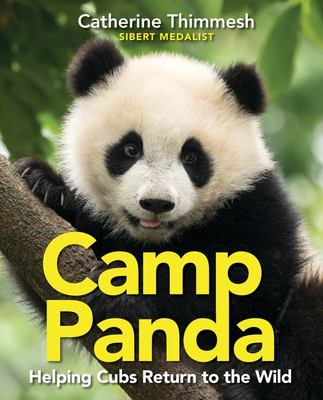 $45.00
NZD
Category: Natural History
"Complementing Thimmesh's thoughtful, engagingly written text are many arrestingly adorable color photographs of pandas in training and in the wild. A timely, uplifting story." --Kirkus, starred review From the Sibert medal-winning author of TEAM MOON and the bestselling GIRLS THINK OF EVERYTHING comes a riveting, timely account of panda conservation efforts in China, perfect for budding environmentalists and activists. Roughly a thousand years ago, an estimated 23,000 pandas roamed wild and free through their native China. But within the past forty years, more than fifty percent of the panda's already shrinking habitat has been destroyed by humans, leaving the beautiful and beloved giant panda vulnerable to extinction. Despite the seemingly insurmountable odds--poaching, habitat destruction, pollution, human overpopulation, and global climate change--the panda is making a comeback. How? By humans teaching baby pandas how to be wild and stay wild. ...Show more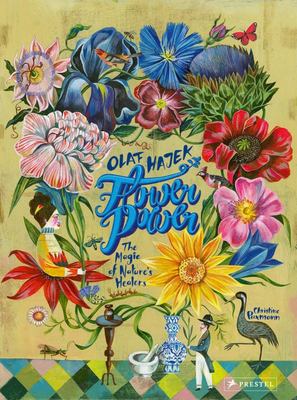 $45.00
NZD
Category: Natural History
Take on a magical journey through the world of healing flowers in this children's book by renowned artist Olaf Hajek. Olaf Hajek's fantastical and mesmerizing art is familiar to many adults. Now young readers can enjoy his work while learning about the fascinating health benefits of flowers they encount er every day. Hajek's paintings spring to life, populated by insects, birds, fruit, and fairytales that illustrate the drama of the natural world. Accompanying each painting are engaging texts that explore various cultural and medicinal aspects of the flowers as well as their importance to artists, writers, and healers. As they learn how iris roots were used to alleviate teething pain in babies and how poppy plants led to the invention of the salt shaker, kids will also get to know a garden's worth of blooms--from wild roses to carnations and peonies to marigolds. Kids will look at flowers in a whole new light and will delight in this beautiful keepsake of botanical illustrations by a celebrated artist. ...Show more