$32.99
NZD
Category: Nursery Rhymes
Explore an enchanting world of 101 nursery rhymes, poems and songs, illustrated by Frann Preston-Gannon, illustrator of I Am the Seed That Grew the Tree, which won Waterstones Children's Gift of the Year. This is the fourth title in the Nosy Crow Classics series, which includes The Velveteen Rabbit, Pe ter Pan and Heidi, all beautiful cloth-bound editions with foiled jackets and covers, and ribbon markers. In this captivating collection, you'll meet favourite friends Humpty Dumpty, the Owl and the Pussy-cat and Little Miss Muffet, as well as mermaids, elves and a whole host of animals at a magical fair. Discover games for playtime, songs for supper time and star-filled lullabies for bedtime. This rich anthology will delight the whole family and is the perfect birthday, Christmas or christening gift to treasure. ...Show more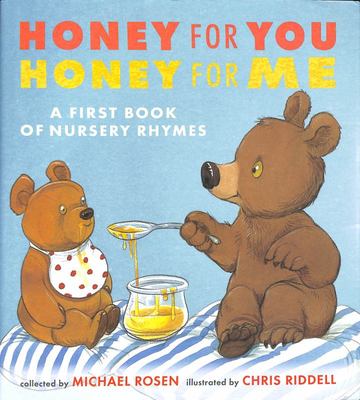 $35.99
NZD
Category: Nursery Rhymes
From Children's Laureates Michael Rosen and Chris Riddell, the bestselling team behind A Great Big Cuddle, comes a first book of nursery rhymes. Flying pigs, wobbling plates of jelly and a giant with a terrible fear of mice: welcome to the topsy-turvy world of nursery rhymes. Inspired by his lifelong f ascination with these wonderful, riddling rhymes, Michael Rosen has placed familiar playground songs beside forgotten gems for a seminal new collection, which Chris Riddell has brought to vivid life with his magnificent, exuberant pictures. Expect familiar faces, from little Jumping Joan to Miss Mary Mack-Mack-Mack – but also plenty of mischievous surprises. With over thirty rhymes to choose between, this is a book for families to share and treasure. ...Show more
$37.99
NZD
Category: Nursery Rhymes
A wonderfully illustrated and sumptuous collection of nursery rhymes for all ages, including many favorite rhymes as well as some that will be a delightful discovery. Originally published as The Cat and the Fiddle in 2011, this edition includes a new introduction by Jackie Morris--a spirited defense of the nursery rhyme, which she fears is in danger of being forgotten in a digital world. The beautiful and detailed watercolor paintings combine with more than 40 rhymes to make this a unique treasury and lifetime possession for children and adults of all ages. ...Show more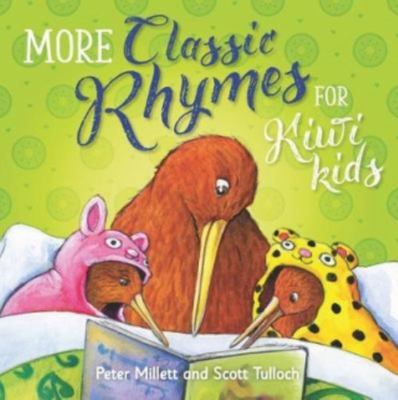 $19.99
NZD
Category: Nursery Rhymes
"Old King Cole scored a mighty fine goal... And a merry old soul was he... " Roll up! Roll up! It's time for more riotous rhyming fun as Mother Goose gets the classic Kiwi-ised treatment by Peter Millett and Scott Tulloch. Laugh yourself silly as Itsy Bitsy Spider climbs up the dunny spout; the eels in the tub go round and round; and Little Miss Moppet (as cute as a poppet) has her yummy kai nicked by cheeky seagulls. More Classic Rhymes for Kiwi Kids is more fun than a camper-van full of kea, or a hat full of huhu on Old MacDonald's farm! ...Show more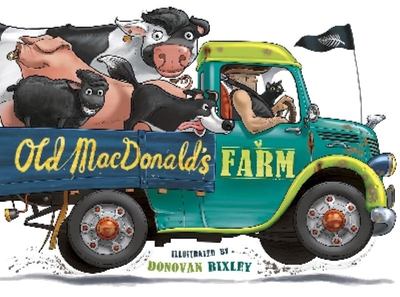 $19.99
NZD
Category: NZ Picture Books
Old Macdonald had a farm - e-i-e-i-o ..." Everyone knows the song. But now the farm and animals are in New Zealand and old Macdonald has a Swanndri and gumboots. Donovan Bixley's illustrations depict the beautiful New Zealand landscape - with farm animals! But what are those crazy animals up to? For pre -schoolers. ...Show more
$14.99
NZD
Category: Nursery Rhymes | Series: Indestructibles
Sing a nursery rhyme with a book that's Indestructible Indestructibles is the trusted series for easing little ones into story time. Beloved by babies and their parents, Indestructibles are built for the way babies "read" (i.e., with their hands and mouths) and are: Rip Proof--made of ultra-durable t ight-woven material Waterproof--can be chewed on, drooled on, and washed Emergent Literacy Tool--bright pictures and few or no words encourage dialogic reading Portable--lightweight books can go anywhere, perfect for the diaper bag and for travel Safe for Baby--meets ASTM safety standards In The Itsy Bitsy Spider, a small arachnid shows the power of perseverance--and baby is introduced to a favorite song and the concepts of rhythm and rhyme. ...Show more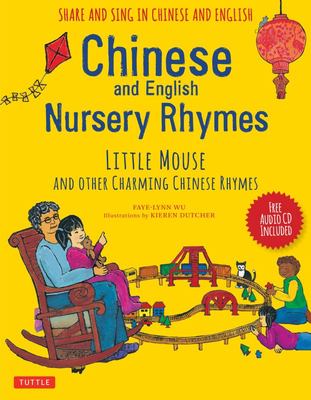 $21.99
NZD
Category: Asian Languages
Forty vibrantly illustrated nursery rhymes in both Mandarin Chinese and English are presented in a side-by-side format that encourages fun Mandarin Chinese language learning. Native speakers perform each rhyme in Chinese and English on an accompanying audio CD. Full color.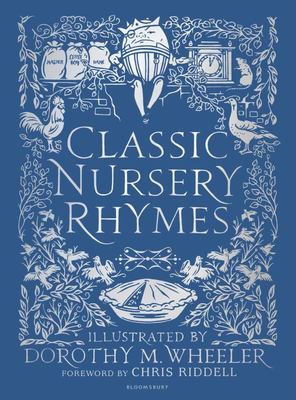 $32.99
NZD
Category: Nursery Rhymes
Featuring gorgeous artwork from Enid Blyton's illustrator Dorothy M. Wheeler this book of classic nursery rhymes is the perfect gift. Original artwork from 1916 illustrates nursery favourites including Little Jack Horner, Jack and Jill and Humpty Dumpty. This stunning hardback is a must-have for Christm as. ...Show more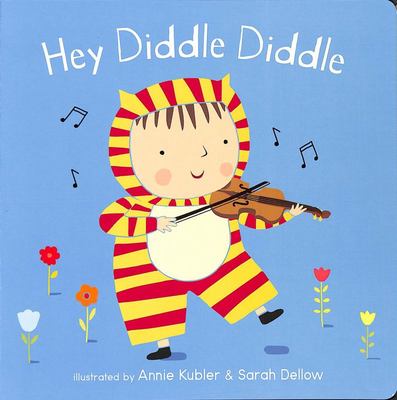 Hey Diddle Diddle
by Annie Kubler (Illustrator); Sarah Dellow (Illustrator)
$14.99
NZD
Category: Nursery Rhymes | Series: Baby Board Bks.
A great introduction to books through well-known nursery rhymes and interactive text. Singing songs and rhymes is the perfect way to bond with your baby and share quality time. It also aids language development by introducing them to the natural sounds and patterns of speech. Combining these with action s also stimulates the brain and helps muscle development. ...Show more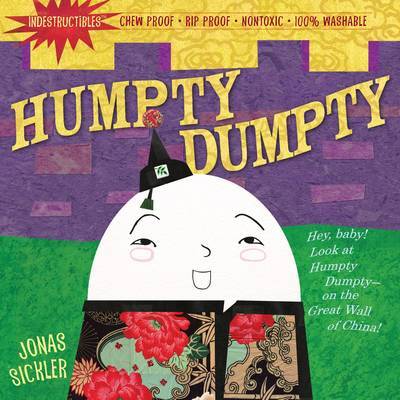 $39.99
NZD
Category: Nursery Rhymes
Join Mother Goose and her three little goslings as they enjoy over fifty classic nursery rhymes, traditional lullabies and favourite action songs, beautifully illustrated in full colour throughout by the award-winning Axel Scheffler, illustrator of The Gruffalo. The deluxe 96-page hardback has a ribbon marker and foiled jacket, making it a very special gift. The rhymes are linked together by enchanting original stories about Mother Goose and her goslings as they learn to waddle, swim and more, giving a unique and fresh twist to these traditional favourites. From Humpty Dumpty to Jack and Jill, and from Baa Baa Black Sheep to Twinkle Twinkle Little Star, there's something for everyone in this beautiful gift treasury - a must for every family bookshelf. ...Show more
$24.99
NZD
Category: Nursery Rhymes
Divided into four sections, this anthology contains more than 60 of the most colourful and best-loved nursery rhymes, including Humpty Dumpty and Hey Diddle, Diddle. These are illustrated with watercolour pictures of distinctive characters - rabbits, cats and mice - by Rosemary Wells.