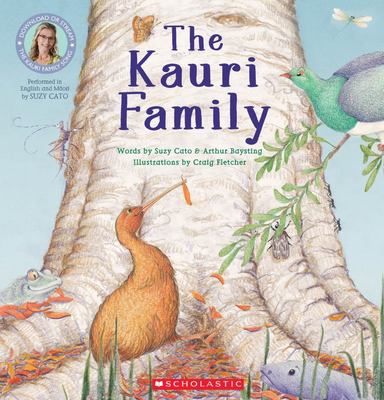 $19.99
NZD
Category: NZ Picture Books
Whats that there, can you see? I wonder what that thing can be, in the hole beneath the tree. Its part of the Kauri Family. Join adored childrens entertainer Suzy Cato in this catchy and playful sing-along that celebrates among trees and the wonderful wildlife that is at home in the forests of Aotearoa. A quintessentially Kiwi picture book that beautifully depicts the natural treasures that may be found in a kauri forest. Spot the kiwi, the tuatara, the weta and more even the twinkling Matariki stars above the treetops. ...Show more
$17.99
NZD
Category: NZ Picture Books | Series: Hairy Maclary and Friends
The classic story in a new, larger format. Hairy Maclary goes off for a walk with a few of his friends - and comes up against a nasty surprise in the shape of Scarface Claw! Read all the Hairy Maclary and Friends books by Lynley Dodd! Hairy Maclary's Bone; Hairy Maclary Scattercat; Hairy Maclary's Cat erwaul Caper; Hairy Maclary's Rumpus at the Vet; Slinky Malinki; Hairy Maclary's Showbusiness; Slinky Malinki, Open the Door; Sniff-Snuff-Snap!; Schnitzel Von Krumm Forget-Me-Not; Slinky Malinki Catflaps; Slinky Malinki's Christmas Crackers; Hairy Maclary's Hat Tricks; Scarface Claw; Schnitzel Von Krumm, Dog's Never Climb Tress; Hairy Maclary, Sit; Hairy Maclary and Zachary Quack; Magnet Fun with Hairy Maclary; Hairy Maclary, Shoo; Hairy Maclary and Friends Little Library; Slinky Malinki, Open the Door; Slinky Malinki Early Bird; Where is Hairy Maclary?; Sticker Fun with Hairy Maclary; My Cat Likes to Hide in Boxes. ...Show more
$19.99
NZD
Category: NZ Picture Books
There, inside the kennel, Ernie sat upon his chair. And oh, so proud, he read aloud: Adventures start right here! This kennel's full of magic, read Ernie with delight. In this you'll fly, up in the sky. Get packed, you leave tonight! Join popular radio hosts Jeanette Thomas and Robert Rakete with Er nie, Benny and a colourful cast of adorable doggie pals on a magical journey of family and friendship around the world. The story was inspired by The Breeze's own radio station dog and Jeanette's rescue dog Benny. ...Show more
$21.99
NZD
Category: NZ Picture Books | Series: Wonky Donkey
"I was walking down the road and I saw . . .A donkey, Hee Haw And he only had three legs He was a wonky donkey." Children will be in fits of laughter with this perfect read-aloud tale of an endearing donkey. By the books final page, readers end up with a spunky, hanky-panky, cranky, stinky, dinky, lanky , honky-tonky, winky wonky, donkey Download the free song at www.scholastic.com/wonkydonkey ...Show more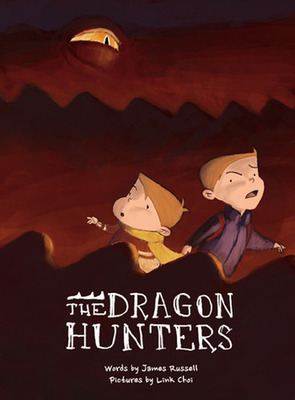 $19.99
NZD
Category: NZ Picture Books | Series: The Dragon Brothers
When a passing dragon decides to swipe their dog Coco, brothers Flynn and Paddy decide they should do something about it. In the dead of night they pack their bags, make some terrible sandwiches and, setting off before dawn, embark on a rescue mission.
$16.99
NZD
Category: NZ Picture Books
New edition of a classic tale from one of the 20th century's bestselling children's authors.
$21.99
NZD
Category: NZ Picture Books
Wonky Donkey has a daughter with the same rambunctious spirit as her dad. Kids, parents and their loved ones will enjoy the hilarity and cumulative read-aloud fun. This cute little pint-sized donkey has beautiful long eyelashes, loves to listen to music, paints her hooves bright pink, sometimes has to g o pee-pee, loves to play piano, has a very cool spiky haircut . . . and sometimes smells a bit bad (like her Dad!). She's a blinky, funky, pinky . . . you know how it goes . . . dinky donkey! Wonky and Dinky become the perfect duo to get even more young children reading (and hopefully some more grandmothers, too)! ...Show more
$18.99
NZD
Category: NZ Picture Books
When we go camping, we bang in the pegs, bang in the pegs, bang in the pegs. Guy ropes are tricky; they trip up our legs! Smacketty tappetty bopp-io. Written by the award-winning and best-selling Sally Sutton - author of Roadworks, Demolition and Construction. ; Beautifully captures all the fun, excitem ent and joys of camping in the great outdoors. ; Gorgeous watercolour illustrations from Cat Chapman. ...Show more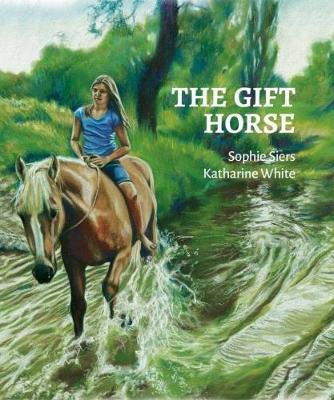 $19.99
NZD
Category: NZ Picture Books
Since her mum died, Olivia hasn't felt right. Sometimes she can't breathe properly and she feels funny inside. When she is out on the farm with her dad and brother or tucked up under her blankets things don't seem so bad, but everywhere else she feels like she doesn't fit in. When Dad brings home a hors e that's been through its own trauma, together Olivia and Amigo grow to trust each other and forge a path through their own grief and anger. ...Show more
$21.99
NZD
Category: NZ Picture Books
Another country classic to add to the Topp Twins/Jenny Cooper collection, and this ones a feelin good bumper of a ride! Two keen anglers (bearing a strong resemblance to a certain pair of Dames) vroom, screech and beep their way down the road. Join the ride for some wheel-spinning fun!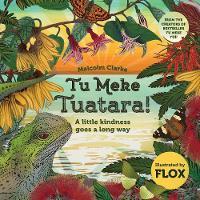 $29.99
NZD
Category: NZ Picture Books
 Tahi the Tuatara is down in the dumps and no matter what his friend, Roger the Ruru tries, nothing seems to change his mood. It's not until they answer a cry for help that their journey takes an unexpected turn. Tu Meke Tuatara! is a story about empathy, friendship and discovering that sometimes the be st way we can feel better about ourselves, is to help someone else. ...Show more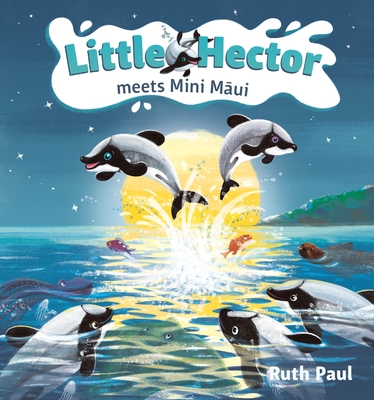 $18.99
NZD
Category: NZ Picture Books
In the sparkling third adventure of Little Hector, our daring hero meets his special Maui cousins and learns about friendship. Little Hector is off on a holiday to meet his rare and special cousin, Mini Maui. For the first time in his life, Hector is the BIGGER dolphin. But Mini thinks he's BOSSY. Will they ever be friends? The third story in award-winning author Ruth Paul's Little Hector series introduces readers to the world's smallest and rarest dolphin species - and shows that friendship isn't about size, it's about sharing. ...Show more