$19.99
NZD
Category: NZ Picture Books
Theres a bear in the window of the house across the street. Its tall and round, with great big feet! I wonder what I would see; if I were that bear, and that bear were me? From singer-songwriter June Pitman-Hayes comes a story and beautiful waiata in both English and Maori that celebrates the great tedd y bear hunt, that entertained thousands of children during lockdown in 2020. For fans of the best-selling Kia Ora you can be a Kiwi too and Kia Kaha! ...Show more
Rush! Rush
by Jenny Eleanor & Cooper De Roo
$29.99
NZD
Category: Poetry
A wonderfully alliterative poem describing the joyous run from home to the beach, with all the sights, sounds and smells that capture the moment and award-winning illustrator Jenny Cooper's interpretation.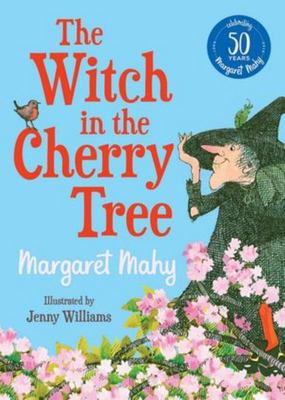 $19.99
NZD
Category: NZ Picture Books
The lovely smell of baking cakes being made by David and his mother, lures a witch to their garden. David takes pity on her and gives her his cakes which are exactly the way she likes them - burnt. And there is a recipe on the last page too.
$19.99
NZD
Category: NZ Picture Books | Series: Flit the Fantail
Join Flit the fantail and his forest friends on a nighttime adventure, this time to capture a star shining brightly on the horizon. It is one of a cluster of nine stars and Flit is determined to explore! But when he gets lost, wise Ruru swoops down and Flit learns about Matariki stars and navigation. ...Show more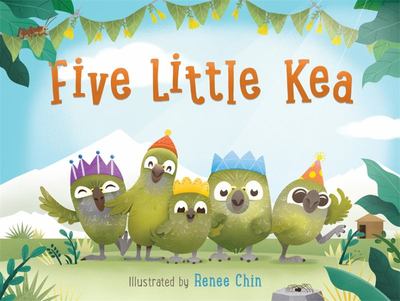 $19.99
NZD
Category: NZ Picture Books
Five little kea exploring in the shed,one fell over and bumped their head.The cheekiest birds in the world are getting up to mischief in Ranger Tui's shed. But what are they planning?Based on the nursery rhyme Five Little Monkeys, Five Little Kea is a fun counting book that showcases the beauty of New Z ealand's flora and fauna. ...Show more
$17.99
NZD
Category: NZ Picture Books
Zachary Quack stars in his own big adventure as he chases a dragonfly through some very sticky situations. Climbing the river bank on to the track, went pittery pattery Zachary Quack . . . Zachary Quack is pestering and scruffling all over the river bank. Then he finds a flicketty-quick dragonfly and hu stles it here, there and everywhere. But who is really hustling who? This little yellow duckling's charming adventure also features cameo appearances from Hairy Maclary and the gang! 'A child's best introduction to books' - The Times 'Delightful to read aloud' - The Independent Read all the Hairy Maclary and Friends books by Lynley Dodd! www.hairymaclary.com ...Show more
$17.99
NZD
Category: NZ Picture Books | Series: Hairy Maclary PB
Slinky Malinki's Christmas Crackers is a hilarious rhyming story by Lynley Dodd. 'Christmas was coming. Out came the tree, dressed up in finery, splendid to see. Trinkets and tinsel with baubles and bows, a mouse with a hat and a very red nose...' So begins Lynley Dodd's cracking Christmas tale told in her usual rollicking, rhythmic rhyme. Festive preparations are being made in Slinky Malinki's house and the rapscallion, mischievous cat is most curious about the Christmas tree. With its reindeer, ribbons, baubles and bells, it's too tempting a treat for Slinky not to investigate. So Slinky Malinki, with mischievous glee, creeps out from the shadows to climb up the tree...Lynley Dodd is an award-winning author/illustrator who lives in New Zealand. She is enormously popular for her rhyming stories of the unforgettable Hairy Maclary and his friends. She worked as a teacher before beginning to write her own books in 1974. Read all the Hairy Maclary and Friends books by Lynley Dodd! Hairy Maclary's Bone; Hairy Maclary Scattercat; Hairy Maclary's Caterwaul Caper; Hairy Maclary's Rumpus at the Vet; Slinky Malinki; Hairy Maclary's Showbusiness; Slinky Malinki, Open the Door; Sniff-Snuff-Snap!; Schnitzel Von Krumm Forget-Me-Not; Slinky Malinki Catflaps; Slinky Malinki's Christmas Crackers; Hairy Maclary's Hat Tricks; Scarface Claw; Schnitzel Von Krumm, Dog's Never Climb Tress; Hairy Maclary, Sit; Hairy Maclary and Zachary Quack; Magnet Fun with Hairy Maclary; Hairy Maclary, Shoo; Hairy Maclary and Friends Little Library; Slinky Malinki, Open the Door; Slinky Malinki Early Bird; Where is Hairy Maclary?; Sticker Fun with Hairy Maclary; and My Cat Likes to Hide in Boxes. ...Show more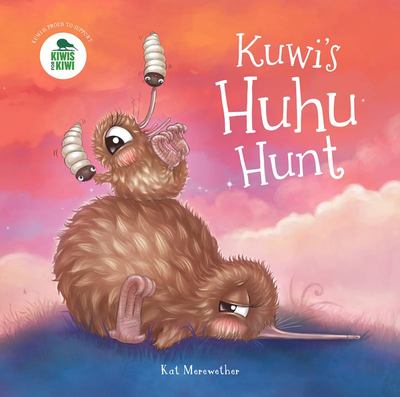 $19.99
NZD
Category: NZ Picture Books | Series: Kuwi the Kiwi
Kuwi the Kiwi decides to take Chick on his first huhu hunt. They could make huhu hangi, huhu hummus and huhu BBQ...Kuwi is an endangered brown kiwi and a new mum with a very fussy chick. Will she ever find Chick any huhu to eat? A superb book from a well known author and illustrator A simple celebration of the parent/child bond written for young children with a story parents can enjoy and relate to. Amazing, detailed, vibrant illustrations with wee native gems hidden throughout the book The second in a series that is fast becoming a New Zealand classic. The Kuwi the Kiwi series is a proud supporter of Kiwi's for Kiwi Trust donating 20 cents from each book sale to support kiwi conservation projects in New Zealand. The series has donated $1100 to Kiwi's for Kiwis so far. ...Show more
$19.99
NZD
Category: NZ Picture Books
My bum is so noisy. My bum brings me shame. It makes weird noises and I get the blame. This poor kid really has trouble with his bum. This time he's in a fix because some strange noises uproariously and unpredictably issue from his behind! There's tooting and hooting, and burping and slurping, and poppi ng and squeaking when Auntie is speaking. But Mum and Dad love their boy and they refuse to make a fuss. And see what happens when he is talent-spotted (or talent-heard) by movie scouts … Join the popular character from I Need a New Bum! and I've Broken my Bum! when he discovers he has the loudest, the proudest, the most uproarious, victorious, sound-system backside! ...Show more
$19.99
NZD
Category: NZ Picture Books
Moon is sad. She feels dull next to her bright happy sister, Sun. She hides away at night until Sun tells Moon how special she is and how she would love to share the sky with her. This beautifully illustrated children's book explains how our differences are our strengths and how together we can make the world a better place! ...Show more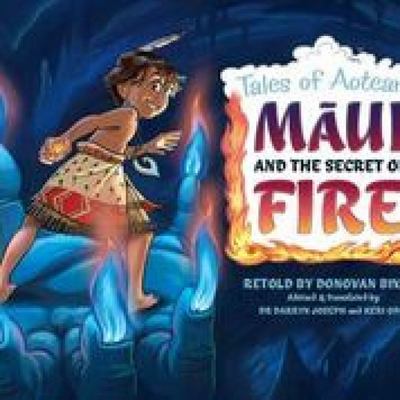 $19.99
NZD
Category: NZ Picture Books
In the third of his Maui books, Donovan Bixley re-tells the story of how Maui captured the secret of fire. The traditional tale but with Donovan's unique twist and trademark humour. The pictures are bright and bring their own level of humour to the book.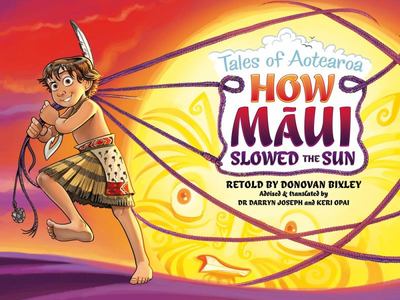 $19.99
NZD
Category: NZ Picture Books | Series: Tales of Aotearoa
Donovan Bixley re-tells the story of HOW Maui slowed the journey of the sun through the sky each day! The traditional tale but with Donovan's unique twist and trademark humour. The pictures are bright and bring their own level of humour to the book. Darryn Joseph ensures that the story is accurate and c ulturally appropriate and translates, along with Keri Opai, the story for the Te Reo edition. ...Show more