Bombs and Blackberries
by Julia Donaldson; Thomas Docherty (Illustrator)
$19.99
NZD
Category: Plays
A short illustrated play set in World War Two, perfect for class reading as well as performance, written by Julia Donaldson, author of the modern classic The Gruffalo. World War Two has been declared and the Chivers children are sent to the safety of the countryside. They are delighted to be brought ba ck home when it looks like the Germans aren't going to invade after all. But the air-raid siren goes off and this time it's frighteningly real. This dramatic and touching play brings Manchester during the Second World War and its people to life, and provides a variety of opportunities for school classes to explore both historical and literacy topics in an involving and creative setting. Also includes helpful tips on staging and costume. 'This touching play brings to life the Second World War in a very accessible way for junior children' - Books for Keeps ...Show more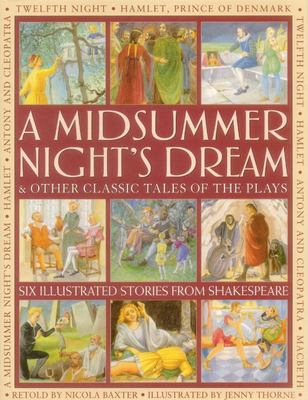 $19.99
NZD
Category: Plays
Six of Shakespeare's most famous tales are beautifully illustrated in this collection of dramatic retellings.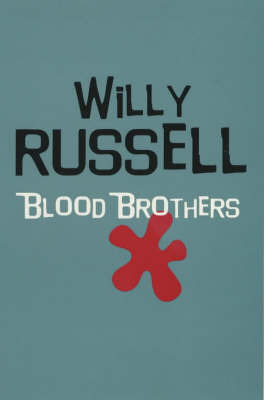 $32.99
NZD
Category: Plays
A Liverpudlian West Side Story: twin brothers are separated at birth because their mother cannot afford to keep them both. She gives one of them away to wealthy Mrs Lyons and they grow up as friends in ignorance of their fraternity until the inevitable quarrel unleashes a blood-bath. 'Willy Russell is l ess concerned with political tub-thumping than with weaving a close-knit story about the working of fate and destiny ...it carries one along with it in almost unreserved enjoyment" Guardian One of the longest-running and most successful ever West End musicals, Blood Brothers premiered at the Liverpool Playhouse in January 1983. ...Show more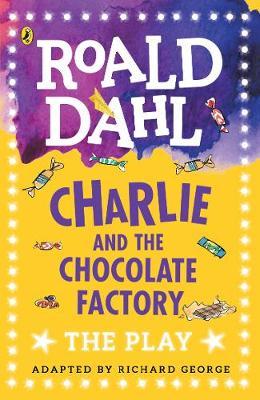 $21.00
NZD
Category: Plays
Roald Dahl's much-loved story, Charlie and the Chocolate Factory, about how Charlie Bucket wins a ticket to visit Willy Wonka's amazing chocolate factory is turned into a play for children to act. With tips about scenery, props and lighting, the play is easy to stage and there are lots of parts for ever yone. ...Show more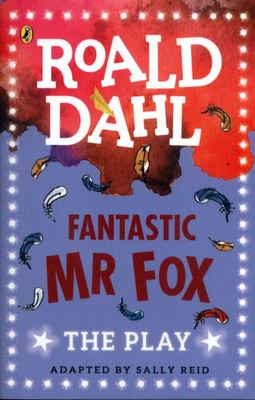 $21.00
NZD
Category: Plays
Fantastic Mr Fox by Roald Dahl - a short dramatization by Sally Reid - perfect for schools - of Dahl's immensely popular story for younger readers in which clever Mr Fox outwits the three nasty farmers- Boggis. Bunce and Bean. An excellent adaptation by Sally Reid, with staging advice on props, lightin g and scenery at the end of the book. ...Show more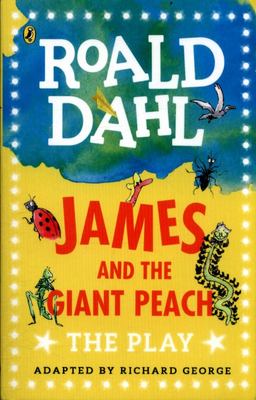 $21.00
NZD
Category: Plays
Join James as he escapes from his horrible aunts and sets off inside the peach on his wonderful adventures. This dramatization of Roald Dahl's hugely popular book can be staged in school, acted out at home or simply read together by a group of friends. With suggestions for staging, props and lighting. Roald Dahl died in 1990 but his books continue to be worldwide bestsellers. Richard George was an American elementary school teacher when he adapted James and the Giant Peach as a school play. Roald Dahl loved it and wrote an introduction. ...Show more
Macbeth (No Fear Shakespeare)
by William Shakespeare; John Crowther (Editor); SparkNotes Staff
$14.99
NZD
Category: Plays | Series: No Fear Shakespeare Ser.
This tragedy tells of a power-hungry Scottish nobleman and his lady, and the price they pay for violently seizing the royal throne. Books in this new, illustrated series present complete texts of Shakespeare's plays. However, the lines are set up so students can see the bard's original poetic phrases pr inted side-by-side and line-by-line with a modern "translation" on the facing page.   Starting in the late 1580s and for several decades that followed, Shakespeare's plays were popular entertainment for London's theatergoers. His Globe Theatre was the equivalent of a Broadway theater in today's New York. The plays have endured, but over the course of 400+ years, the English language has changed in many ways--which is why today's students often find Shakespeare's idiom difficult to comprehend.   Simply Shakespeare offers an excellent solution to their problem. Introducing each play is a general essay covering Shakespeare's life and times. At the beginning of each of the five acts in every play, a two-page spread describes what is about to take place. The story's background is explained, followed by brief descriptions of key people who will appear in the act, details students should watch for as the story unfolds, discussion of the play's historical context, how the play was staged in Shakespeare's day, and explanation of puns and plays on words that occur in characters' dialogues.   Identifying icons preceding each of these study points are printed in a second color, then are located again as cross-references in the play's original text. For instance, where words spoken by a person in the play offer insights into his or another character's personality, the "Characters" icon will appear as a cross-reference in both the introductory spread and the play proper. Following each act, a closing spread presents questions and discussion points for use as teachers' aids. Guided by the inspiring format of this fine new series, both teachers and students will come to understand and appreciate the genius of Shakespeare as never before. ...Show more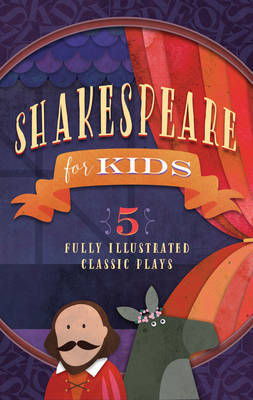 $29.99
NZD
Category: Plays
Five classic works fully illustrated and adapted for young readers, "Shakespeare Stories for Kids"collects five important plays in a beautifully crafted slipcase for the beginning bard. A treasure of delight for any child beginning his or her adventure with the greatest playwright in history. This volum e includes: "A Midsummer Night s Dream" "Macbeth" "Much Ado About Nothing" "All's Well That Ends Well," and "The Tempest" " ...Show more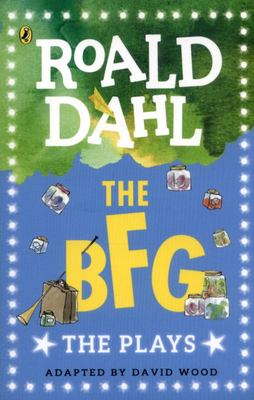 The BFG: The Plays
by Roald Dahl (adapted by David Wood)
$21.00
NZD
Category: Plays
Everybody loves the BFG. Now children can bring him to life! David Wood has created seven short plays to read and perform. With notes on simple staging, props and costumes, the plays can be produced with the minimum of experience and resources. Children will have a phizzwizardly good time - and their friends won't believe their gogglers! ...Show more
The Curious Incident of the Dog in the Night-Time: The Play
by Mark Haddon; Simon Stephens (Adapted by); Paul Bunyan (Volume Editor, Series edited by); Ruth Moore (Volume Editor, Series edited by)
$24.99
NZD
Category: Plays | Series: Critical Scripts Ser.
A bestselling modern classic--both poignant and funny--about a boy with autism who sets out to solve the murder of a neighbor's dog and discovers unexpected truths about himself and the world.Nominated as one of America's best-loved novels by PBS's The Great American Read Christopher John Francis Boone knows all the countries of the world and their capitals and every prime number up to 7,057. He relates well to animals but has no understanding of human emotions. He cannot stand to be touched. And he detests the color yellow. This improbable story of Christopher's quest to investigate the suspicious death of a neighborhood dog makes for one of the most captivating, unusual, and widely heralded novels in recent years. ...Show more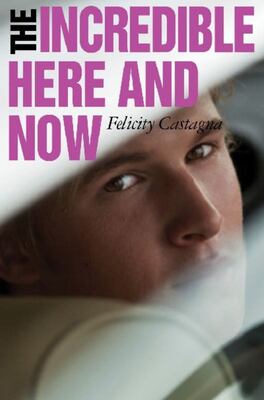 $24.99
NZD
Category: Plays
The Incredible Here and Now is a play about cars and boys and having to grow up too soon. Charcoal chicken, a white Pontiac Trans Am, the Council pool, Michael is living in the shadow of his older brother Dom. The biggest guy in the school. Best car in the West. The guy who just cant help but grab every ones attention. The guy with the girlfriend with the huge-arse hair. When he is gone Michael roams the streets, navigating life, friendship, love and family. The Incredible Here and Now is a poignant rollercoaster ride celebrating life, first love, family and new beginnings, traversing the streets of Western Sydney. Adapted for the stage by international award-winning local author and playwright Felicity Castagna. (5 acts, 4 male, 3 female). ...Show more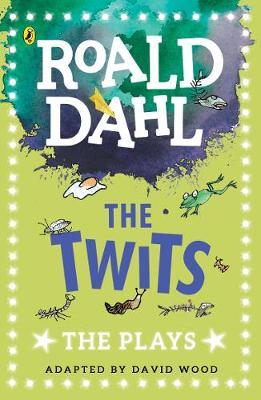 $21.00
NZD
Category: Plays
Which one of your classmates is most like horrible Mr Twit by Roald Dahl? Children will have a splendiferous time - and their friends won't believe their gogglers! Roald Dahl, the best-loved of children's writers, was born in Wales of Norwegian parents. His books continue to be bestsellers, despite hi s death in 1990, and worldwide booksales are over 100 million! ...Show more