$39.99
NZD
Category: Science and Maths
A visual introduction to our planet and society told through the history of our greatest inventions and the technology that has changed the world. In his signature playful style, Peter Goes illustrates the most fascinating technologies, from the first tools to the most specialized IT, from medical brea kthroughs to the creation of YouTube. He includes remarkable scientists and innovators and highlights lesser-known stories. A compelling history of technology from the Stone Age to the present day, from America to the Southern hemisphere and beyond. ...Show more
$45.00
NZD
Category: Science and Maths
Anatomy is a gorgeous, large-format book filled with clever cutouts exploring every detail of the organs, systems and senses that make up that most marvellous of machines, the human body. This fact-filled journey is illustrated by Hélène Druvert, the acclaimed creator of the award-winning Paris Up, Up a nd Away and Mary Poppins Up, Up and Away. Her father, a doctor, has contributed the text, which is perfectly pitched at children of nine and over. A BBC Focus Magazine Illustrated Book of the Year ...Show more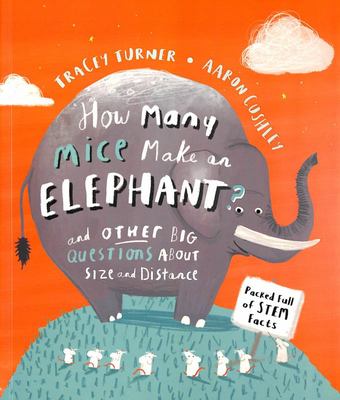 $19.99
NZD
Category: Maths
How Many Mice Make an Elephant? And Other Big Questions about Size and Distance introduces children to this tricky maths concept in a fun, relatable way. Fantastically written by Tracey Turner, questions such as 'How many high jumps to the moon?' and 'How many ice cubes make an iceberg?' get children to think about just how high, how big and how far things are, as well as teaching them the maths to work it out! The logic behind each comparison is explained in clear, simple steps for children to follow along, helping them to reach the answer. Beautiful illustrations by Aaron Cushley couldn't be further from a maths text book, making learning maths a truly fun experience. This wonderfully illustrated take on maths-by-stealth includes an introduction by Kjartan Poskitt, author of the bestselling Murderous Maths series. ...Show more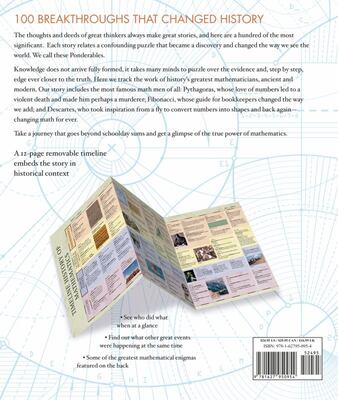 $34.99
NZD
Category: Science and Maths | Series: Ponderables
Legend has it that the first magic square, where all lines and diagonals add up to the same figure, was revealed more than 2,000 years ago when a river turtle appeared to have ancient Chinese numerals inscribed on sections of its shell. Patterns are everywhere in nature, and counting, measuring, and cal culating changes are as old as civilization itself, as are many of the theorems and laws of math. The Pythagorean Theorem was used to plot out fields for planting crops before Pythagoras was even born, but the story begins long before that, with tally marks on rock and bone surviving from the Stone Age. Here is the essential guide to mathematics, an authoritative reference book and timeline that explores the work of history's greatest mathematicians. From the genius of Pierre de Fermat, who said he knew the answers but rarely gave them up, to the fractal pattern discovered by Waclaw Sierpinski now used to plan the route a mailman takes, here are 100 landmark moments in this intensely rigorous discipline, seen through the eyes of the people who lived them. Glimpse the abstract landscape of infinite numbers and multi-dimensional shapes as you learn about the most famous math men of all. Pythagoras had a love of numbers so strong it led to a violent death. Then there is Fibonacci, whose guide for bookkeepers changed the way we add and Descartes, who took inspiration from a fly to convert numbers into shapes and back again, changing math forever. Over many centuries, great minds puzzled over the evidence and, step-by-step, edged ever closer to the truth. Behind every one of these breakthrough moments there's a story about a confounding puzzle that became a discovery and changed the way we see the world. Includes a removable fold-out concertina neatly housed in the back of the book, providing a 12-page Timeline History of Mathematics that embeds the story in historical context and shows Who Did What When at a glance. The reverse side features some of the greatest mathematical enigmas and interesting facts about the world of numbers. ...Show more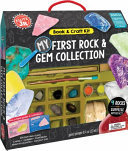 $24.99
NZD
Category: Science and Maths | Series: Klutz
Learn about your eight different polished rocks from fun riddles and pictures in the book, then use your mallet, chisel, and magnifying glass to discover a surprise rock in your dig kit!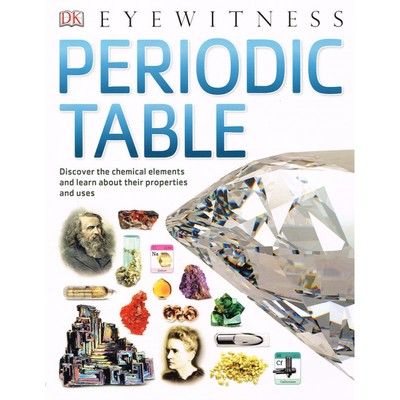 $15.99
NZD
Category: Science and Maths
Find out why mercury is the only metal that is a liquid at room temperature. Discover why the visor on an astronaut's helmet contain gold. See pure caesium kept in a sealed tube to stop it exploding int he air. What will you Eyewitness next? Visually stunning and packed full of facts, DK Eye witness books are perfect for school projects and home learning. ...Show more
$22.99
NZD
Category: Maths
A bumper book of maths fun stuffed with things to draw, puzzle, invent, order, unscramble, code, decode for kids aged 7+ years from Australia's best known maths man. There's magic in maths - if you know where to look...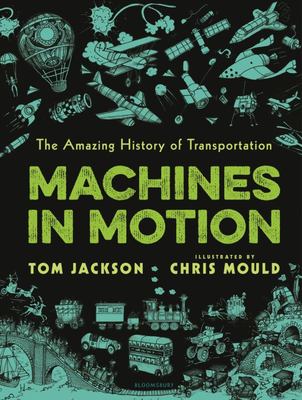 $28.99
NZD
Category: Science and Maths
Fasten your seat belts and get ready to zoom through the history of transport and discover incredible facts about all kinds of vehicles along the way. Every day, all over the world, people are busy travelling short hops or great, long voyages, moving slowly and steadily or racing along at super-fast spe eds. They make their trips in cars, trains, planes, ships and on bikes - and some people even blast off in rockets! Make your own amazing transport journeys as you explore timelines and discover the people and stories behind the machines that keep the world moving. Take a twist or turn and find out what happened when the Freedom 7 blasted into space, race your way through Japan at lightning speed on the awesomely fast bullet train, set sail on a Viking longship and let the wind carry you away in a hot-air balloon with the Montgolfier brothers. With wonderfully intricate illustrations from Chris Mould, Amazing Transport tells the story of some of science's most recognisable inventions in a way you've never seen before. Prepare yourself for the journey of a lifetime. ...Show more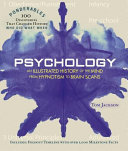 $34.99
NZD
Category: Science and Maths | Series: Ponderables Ser.
Here is the essential guide to psychology, an authoritative reference book and timeline that examines how we learned to understand the mysteries of the human mind. Psychology is a young science. While great thinkers have pondered the nature of thought itself for centuries, the idea of using scientific experiments to examine the way we think, make decisions, and behave was only arrived at in the mid-19th century. However, the impact of psychology has been far reaching. Thanks to the work of Sigmund Freud, William James, Abraham Maslow, and many others, we now consider the psychological impact of events, along with their economic, political and legal aspects. Nevertheless, psychology studies a very difficult subject'"'€'"the human mind'"'€'"and finding ways of measuring our thoughts is not easy. New techniques, such the functional MRI scanner and improved understanding of brain function, may help to unlock the secrets of what makes us who we are. What do you think? ...Show more
$24.99
NZD
Category: Science and Maths | Series: Science Comics
Every volume of Science Comics offers a complete introduction to a particular topic--dinosaurs, the solar system, volcanoes, bats, robots, and more. These gorgeously illustrated graphic novels offer wildly entertaining views of their subjects. Whether you're a fourth grader doing a natural science unit at school or a thirty-year-old with a secret passion for airplanes, these books are for you! In this volume, join a crystal-crazy fanboy and a famous rock hunter on a geological journey that will take them to the summit of a volcano, deep within the earth, and even into outer space! They'll learn about the unstoppable forces that shape our planet and they might even pick up a gemstone or meteorite along the way. ...Show more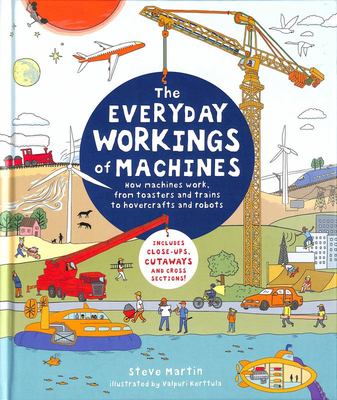 $27.99
NZD
Category: Hardback Books
How does a train stay on the tracks? What's going on inside a pogo stick? How do cranes work? And what happens when you flush a toilet? These and many more important questions are answered in this fascinating book. From toasters and telephones to hovercrafts and robots - the inner workings of machines b ig and small are brought to light using a stunning mix of cross-sections, close-ups and cutaways. ...Show more
$39.99
NZD
Category: Science and Maths | Series: Words That Changed the World Ser.
Understand how Einstein came to write the most famous equation in history and see how the world was changed forever. Broken into 10 bite-sized chapters, this step-by-step journey through Einstein's mind takes his original manuscripts and makes them accessible to budding scientists everywhere.