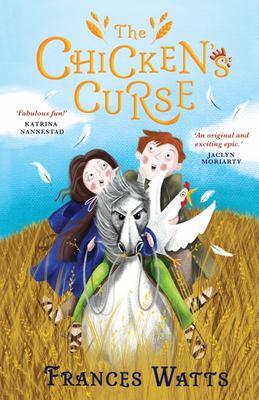 $18.99
NZD
Category: Fantasy, Magic and Science Fiction
Felix and Livia are being pursued across the Roman empire, from the darkest, dampest corner of Gaul to the dry, desert sands of Tadmor. They must reach Rome by the Ides of April to rescue Livia's brother before he is sent into the arena to do battle with lions - and perhaps a vicious ostrich or two! Alo ng the way, the pair are helped (and hindered) by a selfish sacred chicken, a foolish camel and a grumpy magic carpet as they encounter bandits, a shipwreck and a false accusation. Will they save Livia's brother in time, or will they all fall victim to the chicken's curse? A classic adventure of friendship, fate and fortune, from the winner of the Prime Minister's Literary Award for Children's Fiction. ...Show more
$79.99
NZD
Category: Middle Fiction 8-12-year-olds | Series: The Chronicles of Narnia
All seven tales in The Chronicles of Narnia are bound together, with full-colour illustrations, in one magnificent hardcover volume with a personal introduction by Douglas Gresham, stepson of C. S. Lewis. Talking beasts, heroic deeds and epic battles between good and evil await you in C. S. Lewis's cla ssic fantasy series, which has been enchanting readers for over sixty years. This edition presents the seven books-The Magician's Nephew, The Lion, the Witch and the Wardrobe, The Horse and His Boy, Prince Caspian, The Voyage of the Dawn Treader, The Silver Chair, and The Last Battle-unabridged and arranged in C.S. Lewis's preferred order, featuring full-colour artwork by the original illustrator, Pauline Baynes. ...Show more
$29.99
NZD
Category: Science and Maths
An entertaining and comprehensive telling of diseases, infections, plagues and pandemics for young readers.The Germ Labfeatures case histories of specific epidemics and pandemics, including COVID-19, 'eyewitness' accounts from the rats, flies, ticks, and creepy-crawlies who spread the most deadly viruse s, plus plenty of fascinating facts and figures on the biggest and worst afflictions. Illustrated throughout with brilliantly entertaining artworks and fun characters, you'll be entertained by a secret war room showing the war on germs, a rogues' gallery highlighting the worst offenders, the very deadliest diseases examined under the microscope, and much more. ...Show more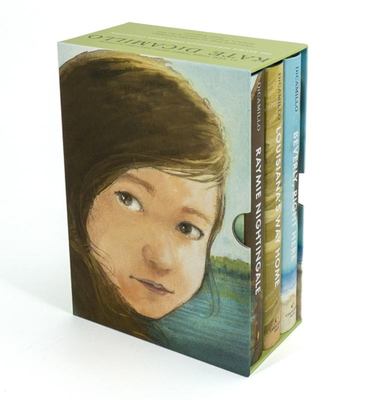 $59.99
NZD
Category: Adventure and Real Life Stories
Kate DiCamillo's sequence of novels about the Three Rancheros is now complete -- and with this beautiful hardcover boxed set, readers can savor all three.   First came Raymie Nightingale, the "triumphant and necessary book"* that would become a National Book Award Finalist. Then followed the tender Lo uisiana's Way Home, featuring "one of DiCamillo's most singular and arresting creations" (The New York Times Book Review) and marking the first time the two-time Newbery Medalist had revisited the world of one of her novels. And finally, the much-hoped-for third novel, Song of Beverly, Right Here, awaits its rapt audience. Here, the entire trilogy of novels -- the perfect gift for both longtime fans and new devotees -- is available in a beautifully designed set. Included are hardcover editions of:   Raymie Nightingale Louisiana's Way HomeBeverly, Right Here ...Show more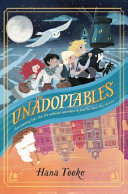 $21.00
NZD
Category: Adventure and Real Life Stories
'Milou,' Lotta said softly. 'We need adoption papers to leave. And no one except that horrid merchant wants us.''Well then,' replied Milou with a grin. 'We'll just have to adopt ourselves.'In all the years that Elinora Gassbeek has been matron of the Little Tulip Orphanage, not once have the Rules for B aby Abandonment been broken. Until the autumn of 1886, when five babies are left in outrageous circumstances- one in a tin toolbox, one in a coal bucket, one in a picnic hamper, one in a wheat sack, and finally, one in a coffin-shaped basket. Those babies were Lotta, Egg, Fenna, Sem and Milou; who were swiftly and firmly deemed 'the unadoptables'. Twelve years on the children still have each other - until the fateful night a most sinister gentleman appears and threatens to tear them apart. The gang decide to make a daring escape, fleeing the frozen canals of Amsterdam for an adventure packed with puppets and pirate ships, clock-makers and cruel villains - and with only a scrap of a clue to guide them to their mysterious new home . . . ...Show more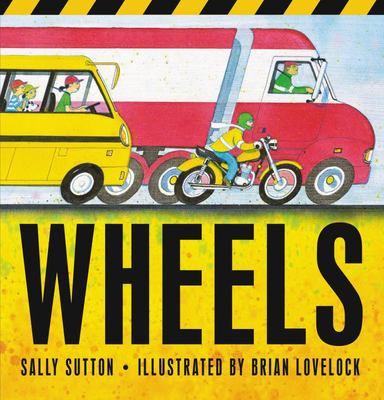 $27.99
NZD
Category: NZ Picture Books
An ode to things-that-go from the internationally bestselling creators of Roadworks. Rumbly wheels, grumbly wheels, Hauling-up-the-hill wheels. Wheels go fast, wheels go slow. Shout what's coming, if you know! On the heels of Dig, Dump, Roll, comes another interactive read-aloud from Sally Sutton and Brian Lovelock. In this story, a boy and his sister watch vehicles pass on a town street and have to guess what's coming, each time they see the wheels. In the end, they get to be the ones with wheels, as they ride their scooters away. ...Show more
$19.99
NZD
Category: Picture Books
In a strangely heart-warming story, a duck strikes up an unlikely friendship with Death. Death, Duck and the Tulip will intrigue, haunt and enchant readers of all ages. Simple, warm, and witty, this book deals with a difficult subject in a way that is elegant, straightforward, and life-affirming.
$29.99
NZD
Category: Hardback Books
When bricks start to go missing from the town's four walls, the mayor whips his citizens into a frenzy of aggravation. But when the town's people find the thief and her motive, they discover perhaps it is the mayor who is the problem.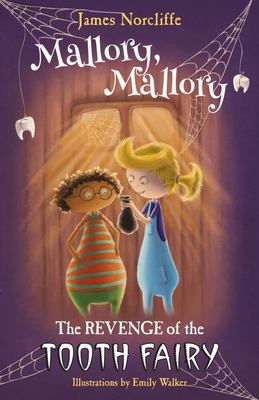 $17.99
NZD
Category: NZ Junior Fiction 5-9-year-olds
When Mallory and her sidekick Arthur kidnap the tooth fairy, they get more than they bargained for in this sparkling fantasy adventure novel for children. Mallory is a nasty piece of work. Her one friend is Arthur, who only puts up with her because he has no one else. When Mallory loses a tooth, she co mes up with an evil idea to capture and blackmail the tooth fairy for an endless supply of money. But it's never a good idea to meddle with a magical creature, and Mallory and Arthur are about to find out just how bad it can get. With James Norcliffe's signature magic and humour, and Emily Walker's equally magical illustrations, The Revenge of the Tooth Fairy will delight fans of the Harry Potter series, Alice's Adventures in Wonderland, the Wizard of Oz and top-quality fantasy adventures. ...Show more
$21.99
NZD
Category: Fantasy, Magic and Science Fiction | Series: Hungry Cities Chronicles / Mortal Engines Quartet
Mortal Engines launched Philip Reeve's brilliantly imagined creation, the world of the Traction Era, where mobile cities fight for survival in a post-apocalyptic future. The first instalment introduces young apprentice Tom Natsworthy and the murderous Hester Shaw, flung from the fast-moving city of Lond on into heart-stopping adventures in the wastelands of the Great Hunting Ground. ...Show more
$21.00
NZD
Category: Teen Fiction | Series: Noughts and Crosses Ser.
Soon to be a major new BBC TV series 'Stop it. You're all behaving like animals. Worse than animals - like blankers.' Sephy is a Cross: dark-skinned and beautiful, she lives a life of privilege and power. But she's lonely, and burns with injustice at the world she sees around her. Callum is a nought: pa le-skinned and poor, he's considered to be less than nothing - a blanker, there to serve Crosses - but he dreams of a better life. They've been friends since they were children, and they both know that's as far as it can ever go. Noughts and Crosses are fated to be bitter enemies - love is out of the question. Then - in spite of a world that is fiercely against them - these star-crossed lovers choose each other. But this is love story that will lead both of them into terrible danger . . . and which will have shocking repercussions for generations to come. Voted as one of the UK's best-loved books, Malorie Blackman's Noughts & Crosses is a seminal piece of YA fiction; a true modern classic. 'The most original book I've ever read' Benjamin Zephaniah ...Show more
$17.99
NZD
Category: Fantasy, Magic and Science Fiction | Series: The Dark Is Rising Sequence
On holiday in Cornwall, Simon, Jane and Barney Drew discover an ancient map in the attic of the Grey House, where they are staying with their mysterious Great-Uncle Merry. They know immediately that it is special. But it is much more than just a map. It is the start of a quest to find a grail, a source of great power that could contain - or resurrect - the powerful, age-old forces of evil in the world. And the Drews are not the only ones searching for it. ...Show more