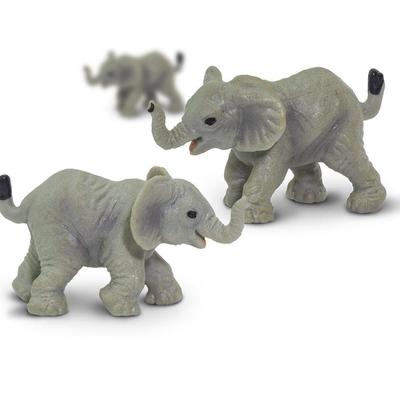 $0.60
NZD
$1.00
(40% off)
Category: Science and Nature Related
African Elephants are the largest land animals on Earth today, weighing between 2 and 7 tons. They are distinguished from Indian Elephants by their larger ears, greater size, and the fingerlike feature at the end of their trunks. Scientific Name: Loxodonta africana Characteristics: Even these tiny Ele phant figures reveal the grace and power of the noble creatures. They could be part of an Africa-themed gathering or art project, decorations for an elephant-themed party, or as educational toys in a unit on conservation or African animals. Size and Color: Just like the real thing, slate grey is the primary color of these Elephant figures. They're about the size of a large cherry. Elephants are part of the Good Luck Minis® collection Non-toxic and BPA free ...Show more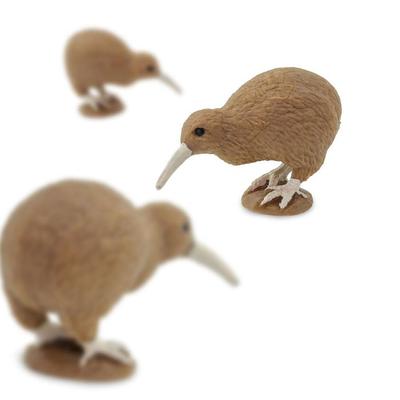 $0.90
NZD
$1.50
(40% off)
Category: Science and Nature Related
Kiwis are flightless birds native to New Zealand. Their unique qualities include an egg-to-hen ratio larger than any other bird and nostrils at the end of their bills. Kiwis are honored in New Zealand, where they are considered a symbol of conservation efforts. Scientific Name: Actinidia Deliciosa Cha racteristics: This figure shows the kiwi in a classic pose, sniffing the ground for an insect treat. It makes a unique addition to a New Zealand school project or a threatened animals report. Size and Color: This little brown kiwi figure is about the size of a large blueberry. The soft feathery texture makes it a delight to hold. The Kiwis are part of the Good Luck Minis® collection All of our products are Non-toxic and BPA free ...Show more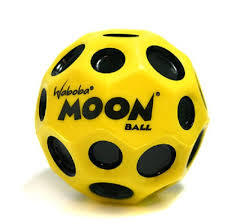 $9.99
NZD
Category: Sports Related
A small step for Waboba, a giant bounce for mankind. The Moon Ball just may be the most extraordinary ball to hit the ground in the history of the universe. And now, you have the power to bounce it out of this world! Well almost. We did not want to make it bounce so high, it would knock the real moon ou t of the universe. The Moons crazy, gravity-defying features will turn a routine game into an out of this world free-for-all on a playground, skate park, gym court or basement. Get ready to expect the unexpected. Age: 3 years and up Ball Diameter: 7 cm Package Dimensions: 8 x 8 x 5 cm Zero gravity ball, Makes a unique bouncing sound Bounces over 30 meters high (100 feet) Not suitable for pools, pets, or rough play Assorted colours ...Show more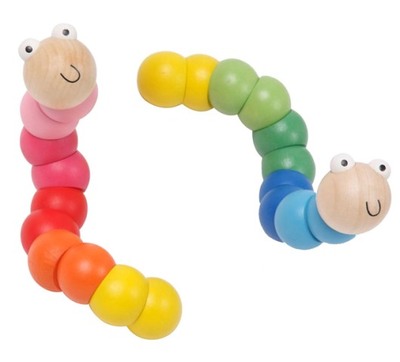 $7.99
NZD
Category: Baby Toys and Rattles
Cute, bendable, jointed wooden worm. Brightly painted. Measures approx 15cm in length. For ages 10mths +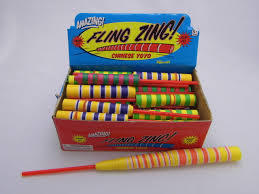 $2.00
NZD
Category: Toys
Fling zis zing for a yoyo effect! Assorted colours. Sold individually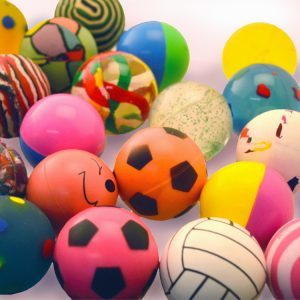 $4.99
NZD
Category: Sports Related
Your classic bouncy balls, in a variety of patterns. Bounce them hard and see how high they can go.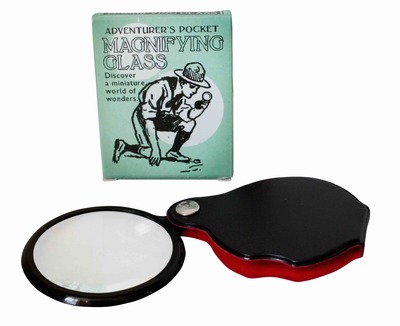 $6.99
NZD
Category: Science and Nature Related
Take this pocket magnifying glass with you when camping, hiking, or simply out in the garden for the study of insects, leaves or rocks. Also grezt for hobbyists who enjoy stamps, coins or model-making.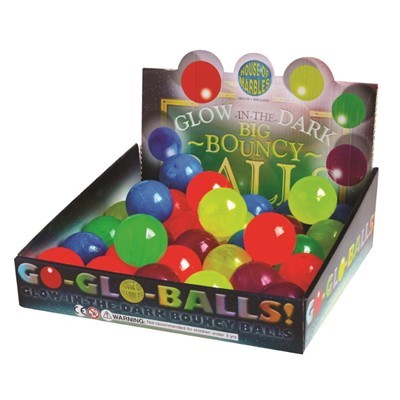 $6.50
NZD
Category: Sports Related
Funky 45 mm jet balls perfect for party bags, presents or for your young ones to bounce around and have a ball! – Best of all they glow in the dark!.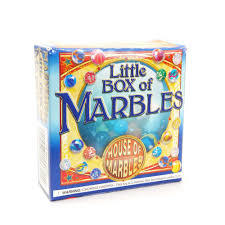 $13.99
NZD
Category: Sports Related
This beautiful little box contains lots and lots of marvellous marbles, a colourful cloth marble bag and a large leaflet describing how to play the world's most popular marble games.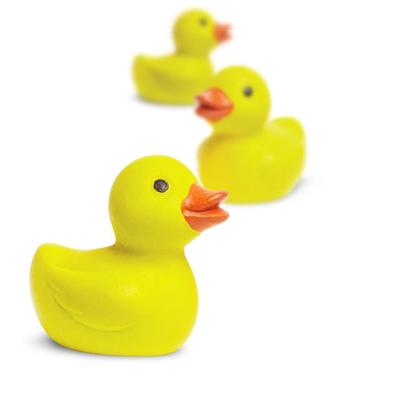 $0.90
NZD
$1.50
(40% off)
Category: Science and Nature Related
These classic toy ducklings are cute as can be. Although baby ducks are typically yellow, duckies accentuate the cuteness with brighter colors. They represent our miniature version of the classic bath time toy. Scientific Name: Anas platyrhynchos Characteristics: Mini Duckies make perfect decorations or giveaways for baby showers, or they can be used as cupcake or treat toppers. They're ideal for DIY projects as well. Size and Color: Bright sunshine yellow is accented with an orange bill and coal-black eyes in this tiny, nickel-sized figure. Duckies are part of the Good Luck Minis® collection Non-toxic and BPA free ...Show more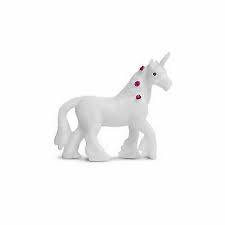 $0.90
NZD
$1.50
(40% off)
Category: Toys
These little beauties from Safari Ltd are perfect for use in DIY crafts or favours for a party.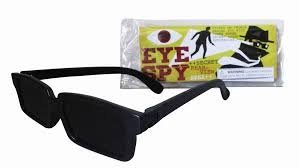 $13.99
NZD
Category: Toys
These nifty spectacles are part of our "Super Secret Spy" range these stylish spy-specs allow you to see behind you! Perfect for any budding spy.