$24.99
NZD
Category: Junior Fiction 5-9-year-olds | Series: Winnie-the-Pooh
'One day when Pooh Bear had nothing else to do, he thought he would do something, so he went round to Piglet's house to see what Piglet was doing.' This is the second classic children's story by A.A. Milne about Winnie-the-Pooh and his friends in the Hundred Acre Wood. In this volume Pooh meets the irre pressible Tigger for the first time, learns to play Poohsticks and sets a trap for a Heffalump. In this stunning edition of The House at Pooh Corner, A.A. Milne's classic characters are once again brought to life by E.H. Shepard's illustrations.Milne's classic children's stories - featuring Piglet, Eeyore, Christopher Robin and, of course, Pooh himself - are both heart-warming and funny, teaching lessons of friendship and reflecting the power of a child's imagination like no other story before or since. PWhether you're 5 or 55, Pooh is the bear for all ages.  ...Show more
$24.99
NZD
Category: Junior Fiction 5-9-year-olds | Series: Winnie-the-Pooh: Classic Editions
Curl up with a true children's classic by reading A.A. Milne's Winnie-the-Pooh. Winnie-the-Pooh may be a bear of very little brain, but thanks to his friends Piglet, Eeyore and, of course, Christopher Robin, he's never far from an adventure. In this story Pooh gets into a tight place, nearly catches a Woozle and heads off on an 'expotition' to the North Pole with the other animals. In this stunning edition of Winnie-the-Pooh, A.A. Milne's world-famous story is once again brought to life by E.H. Shepard's illustrations. Heart-warming and funny, Milne's masterpiece reflects the power of a child's imagination like no other story before or since. This charming edition is the ideal gift book for children of 5 to 55. ...Show more
$14.99
NZD
Category: Junior Fiction 5-9-year-olds | Series: The Princess in Black
It's a case of monstrous cuteness in the third book of the New York Times best-selling series as the Princess in Black encounters a new challenge: a field overrun by adorable bunnies. Princess Magnolia and her unicorn, Frimplepants, are on their way to have brunch with Princess Sneezewort when Princess Magnolia's glitter-stone ring rings. The monster alarm! After a quick change in the secret cave, Princess Magnolia and Frimplepants are transformed into the Princess in Black and her faithful pony, Blacky. But when they get to the goat pasture, all they can see is a field full of darling little bunnies. Where are the monsters? Are these bunnies as innocent as they appear? ...Show more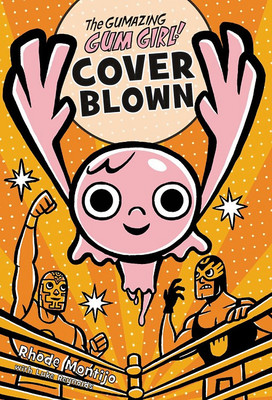 $18.99
NZD
Category: Junior Fiction 5-9-year-olds | Series: The Gumazing Gum Girl
When Gabby Gomez (aka Gum Girl) heads to Mexico on a family vacation, little does she know what (and who) is about to POP up!First, the famous luchador and archaeologist Sol Azteca invites Gabby to his wrestling camp inside an ancient Maya pyramid. There, Gabby uncovers secrets about her heritage AND th e origins of her gumazing superpower!But trouble starts to bubble up when the infamous Underhander jumps on the scene to steal the powerful Jade Jaguar. Can Gum Girl bounce to the rescue? Or will Gabby Gomez have to save the day on her own? ...Show more
$18.99
NZD
Category: Junior Fiction 5-9-year-olds | Series: Dog Man
There's a new bunch of baddies in town, and they have something sinister in store for Petey the Cat. Once again, Dog Man is called into action–but this time he isn't alone. With a cute kitten and a remarkable robot by his side, the Supa Buddies must join forces with the most unlikely of heroes to save t he day. But will that villain Petey avoid vengeance and finally venture toward virtue? ...Show more
$29.99
NZD
Category: Junior Fiction 5-9-year-olds | Series: The Magic Faraway Tree
Joe, Beth and Frannie find the Enchanted Wood on the doorstep of their new home, and when they discover the Faraway Tree it is the start of a wonderful series of magical adventures. Join them and their friends Moonface, Saucepan Man and Silky the fairy as they discover which new land is at the top of th e Faraway Tree. The Magic Faraway Tree is a children's novel by Enid Blyton, first published in 1943. It is the second book in the The Faraway Tree series of children's novels. Jo, Bessie and Fanny, the protagonists of the series, have their cousin Dick over to stay with them. Will it be the Land of Spells, the Land of Treats, or the Land of Do-As-You-Please? This is the perfect story for bedtime and shared reading for young children. Discover the magic! ...Show more
$14.99
NZD
Category: Junior Fiction 5-9-year-olds | Series: The Princess in Black
Even monster-battling princesses get tired sometimes! But a peaceful time away is hard to find in the fourth book of the New York Times best-selling series. After battling monsters all night, a sleepy Princess in Black decides that she needs a vacation. After all, the Goat Avenger has offered to protec t the goats while she's away. The very next day Princess Magnolia rides her bicycle to the seaside, where the air is salty, the sun is shiny, and the sea is as blue as monster fur. But just as Princess Magnolia is about to take a nap on her hammock, she hears a "ROAR!" Could a sea monster ruin this vacation for the Princess in Black? ...Show more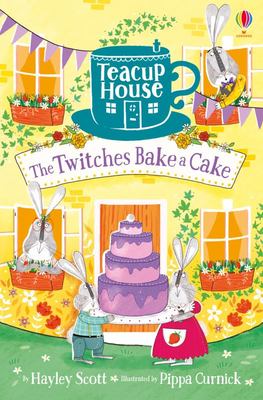 $14.99
NZD
Category: Junior Fiction 5-9-year-olds | Series: Teacup House
Stevie¿s mum is having a party, so she¿s baked a delicious cake for all the guests. Stevie¿s tiny toy rabbits, Silver and Fig Twitch, would love a taste of its yummy purple icing. How will they get their paws on some? It¿s time for an adventure outside the Teacup House!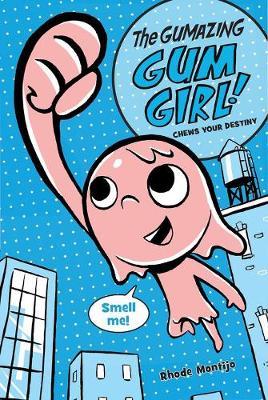 $18.99
NZD
Category: Junior Fiction 5-9-year-olds | Series: Gum Girl
Gabby Gomez loves bubble gum. She'll chew it anywhere, but one day she blows a bubble that's too big and accidentally transforms herself into a sticky, bubble-gummy superhero! With her new powers she can stretch to catch runaway criminals and stick to walls unseen.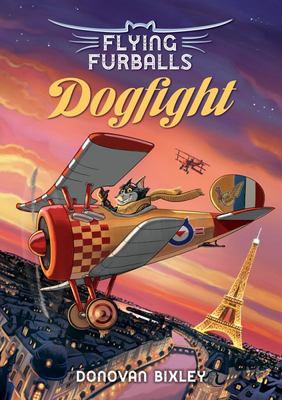 $14.99
NZD
Category: NZ Junior Fiction 5-9-year-olds | Series: Flying Furballs
Our hero is Claude D'Bonair, a young pilot in the Cat Air Corp, keen to prove his worth to the older pilots and live up to the memory of his father. Will cats and dogs ever live in harmony again? And will Claude survive with his nine lives intact? In book one, Dogfight, Claude must fly a secret and dang erous mission deep into the heart of Dogz held territory to save the Air Corp's most famous dogfighter, Major Tom, who is being held prisoner in the Dogz castle HQ. If he fails it could spell cat-astrophe for the whole of katdom. There's mysterious spies, secret messages, and codes to crack, plus lots of laughs and action. Along the way, Claude is helped by Manx, a no-nonsense young girl mechanic; Syd Fishus, a jaded old pilot; and C4, HQ's resident inventor (whose gadgets never seem to work as intended). All the while there is a traitor within katdom. ...Show more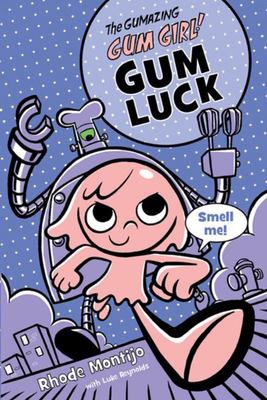 $19.99
NZD
Category: Junior Fiction 5-9-year-olds | Series: The Gumazing Gum Girl!
Gabby Gomez knows she needs to come clean with her family about her secret identity. But just as she works up the courage, trouble pops up again as Ninja-Rina twirls onto the scene Has Gum Girl finally met her match? Is Ninja-Rina tutu much to handle? Buckle up for more flavored-packed action as Gum Gi rl takes on someone a little more her size. It's another exciting adventure with the ever-elastic, super-stretchy superhero, Gum Girl. ...Show more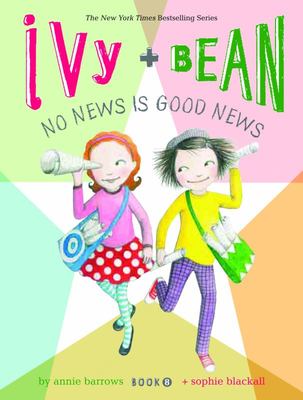 $11.99
NZD
Category: Junior Fiction 5-9-year-olds | Series: Ivy and Bean
The 8th book in the New York Times bestselling Ivy & Bean series is now available in paperback Ivy and Bean need some money. Ten dollars, to be exact. Never mind what for. Okay, it's for low-fat Belldeloon cheese in a special just-for-one serving size. Don't ask why. But how are Ivy and Bean going t o make ten dollars? Hey, maybe they should write a newspaper about Pancake Court and sell it Great idea And easy, too. All they have to do is nose around the neighborhood. Wow--it's interesting what comes out when snoops start digging. It's even more interesting when the neighbors read about it in the newspaper. ...Show more