$20.00
NZD
Category: Poetry | Series: Waltzing Matilda
This famous ballad of the outback wanderer who drowned himself rather than lose his freedom needs no introduction. There is no swagman as legendary as the tragic hero of this tale, and there is no Australian song as well-known throughout the world. Here the famous ballad is given new depth and perspecti ve. Talented illustrator Freya Blackwood has explored the intriguing background behind the writing of this song, and has shown us not just the lively story of a proud outback larrikin, but also a glimpse into the clashes and struggles that were so formative of Australian history.   ...Show more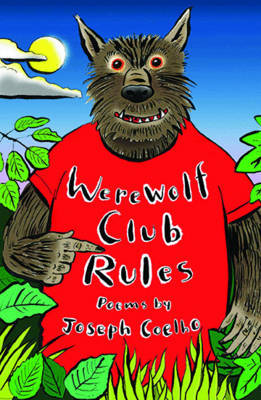 $16.99
NZD
Category: Poetry
Do not talk about Werewolf Club! You can howl about it But never talk. Do not walk to Werewolf Club! You can bound to it in moonlight But never walk. Find out the mysterious rules of Werewolf Club, how to look like a rainbow, what happens when puppies fall in love - and how to fold up your gran! This is an exciting debut poetry collection from a young poet who is already performing his work successfully at venues across the UK. ...Show more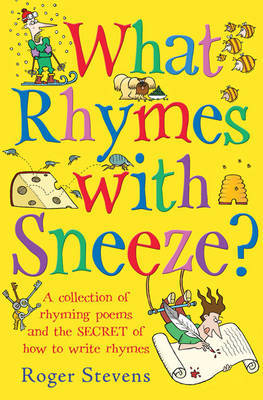 $15.99
NZD
Category: Poetry
Like poems? Love rhymes? Then this is the book for you! Stuffed with brilliant rhyming poems written by Roger Stevens, with the help of some classic and contemporary poets from Gerard Benson to Hilaire Belloc, this book is all about celebrating the rhyme. It's packed with fascinating facts about how different kinds of rhymes work, and there's a bonus section full of tips and tricks on how to write brilliant rhyming poems. Packed with fantastic rhymes and all kinds of verse, this great collection by Roger Stevens takes the reader on a rhyming, rhythmic journey to discover just how fun messing about with rhymes can be. ...Show more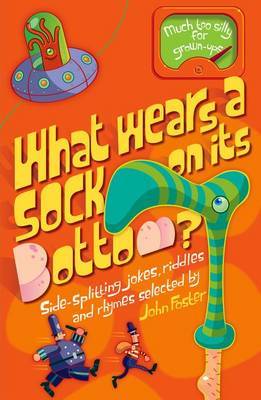 $15.99
NZD
Category: Poetry
What wears a sock on its bottom? Your leg, of course! Come inside for more hilarious jokes and rhymes, as well as teasing tongue twisters, ridiculous riddles, loopy limericks, batty booklists, excellent excuses, and much much more. You'll laugh your pants off!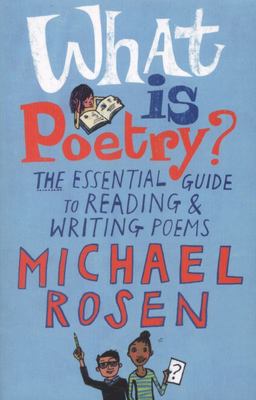 $16.99
NZD
Category: Poetry
A detailed and very personal guide to reading and writing poetry by one of the country's leading children's poets. Over many years as a working poet, Michael Rosen has thought a great deal about what poems are, what they can do and the pleasure that comes from writing and reading poetry. In this invalua ble handbook, he shares this knowledge and experience in book form for the very first time. Starting with a detailed analysis of a number of classic poems, he offers a real "writer's guide" to writing and performing poems, as well as a wealth of technical information and tips. He then takes a fascinating look at a selection of his own poems and explains how and why he wrote them. Complete with an appendix of poets and useful websites, and beautifully illustrated by award-winning artist Jill Calder, this is the only guide to poetry children and teachers will ever need. ...Show more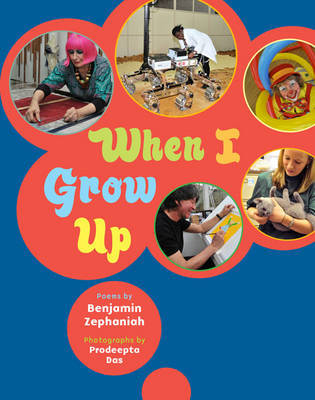 $27.99
NZD
Category: Poetry
This innovative book takes an alternative look at 12 occupations and the people who fill them. It's aim is to open up children's imaginations to the possibility that there are many more roles open to them than they may think. It doesn't just simply depict male nurses, female engineers and similar famili ar sterotype-busting examples, but more broad-ranging examples of unusual people doing unusual jobs, such as Sikh lollipop man, a female clown and a black British Space Scientist. Benjamin Zephaniah's lyrical and amusing text also draws on his own experience of being stereotyped and misjudged because of the colour of his skin and the stle of his hair. Prodeepta Das is a master of photographing people in everyday situations and he brings to this project all the skill that made We Are Britain such an outstanding book. Jobs featured: Lollipop man, Clown, Space Scientist, Laywer, Concervational, Farmer, Vet, Pilot, Illustrator, Chef, Museum Director, Architect. ...Show more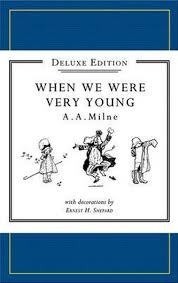 $39.99
NZD
Category: Poetry
A.A. Milne's writing reaches the hearts of readers of all ages. His poems weave together the worlds of reality and enchanting make-believe. And they are paired perfectly with Ernest H. Shepard's whimsical illustrations.
$34.99
NZD
Category: Poetry | Series: Winnie-the-Pooh
Curl up with a A. A. Milne's classic book of poetry for children, When We Were Very Young. This is the first volume of rhymes written especially for children by A.A. Milne – as popular now as when they were first written. Featuring E. H. Shepard's original illustrations, When We Were Very Young is a hea rt-warming and funny introduction to children's poetry, offering the same sense of humour, imagination and whimsy that we've come to expect from his favourite books about Winnie-the-Pooh, that Bear of Very Little Brain. ...Show more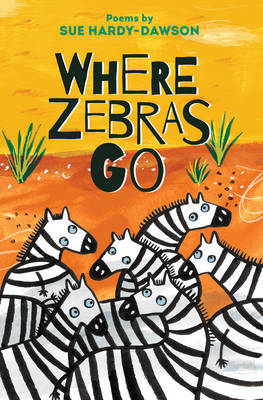 $16.99
NZD
Category: Poetry
"Where the elephants leave their bones where gazelle and bison follow where the great Sirocco blows where the rains go - zebra goes" Get ready to join in the Poetry Olympics, question a snake, talk to a toad and learn 20 ways to avoid monsters and mythical beasts. Where Zebras Go will lead you leads you on a magical journey across the savannah, into fairytale realms, back into the playground and through the seasons, introducing a whole host of animals along the way. This is a diverse and exciting debut collection by a poet who performs regularly in schools across the country. ...Show more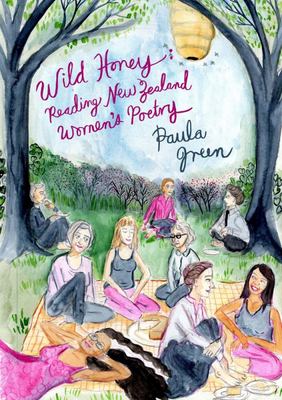 $45.00
NZD
Category: Poetry
New Zealand women have published poetry for over 150 years. In this landmark book, poet and anthologist Paula Green celebrates and makes connections between 201 of them, from emerging poets and those who are household names to those who have slipped from public view or were not paid the honour they were due in their lifetimes.  Wide-ranging, engaging and affecting, Wild Honey celebrates the many ways in which poems by women deserve a place in the literary canon of Aotearoa. Charming and unique, the book's chapters follow the structure of a house, with different poets being discussed and assessed in each of the house's rooms.  The selection is enormously generous, the tone is at times gentle and accessible, and Green's reach is wide. She brings the pioneers of women's poetry — Jessie Mackay, Blanche Baughan and Eileen Duggan — back from the shadows, and she also draws our attention to the remarkable stories of forgotten women poets such as Lola Ridge. ...Show more
Woke
by Mahogany L. Browne; Theodor Taylor III (Illustrator); Elizabeth Acevedo (Contribution by); Olivia Gatwood (Contribution by); Jason Reynolds (Contribution by)
$34.99
NZD
Category: Poetry
Woke: A Young Poet's Guide to Justice is a collection of poems to inspire kids to stay woke and become a new generation of activists. Historically poets have been on the forefront of social movements. Woke is a collection of poems by women that reflects the joy and passion in the fight for social justi ce, tackling topics from discrimination to empathy, and acceptance to speaking out. With Theodore Taylor's bright, emotional art, and writing from Mahogany L. Browne, Elizabeth Acevedo and Olivia Gatwood, kids will be inspired to create their own art and poems to express how they see justice and injustice. With a foreword by best-selling author Jason Reynolds. ...Show more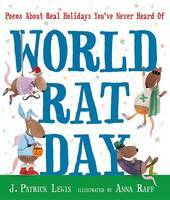 $27.99
NZD
Category: Poetry
From the Children's Poet Laureate comes a year-round ode to wacky holidays just begging to be celebrated. Nobody should ever forget Ewe on Ohio Sheep Day (July 14). No mata mata how hard they may try on World Turtle Day (May 23). If you've never heard of Dragon Appreciation Day, International Cephalopod Awareness Day, or Yell "Fudge!" at the Cobras in North America Day, it's not because they don't exist, it's simply that they needed someone to spread the word. Luckily, the fantastically zany poems of J. Patrick Lewis and Anna Raff's equally hilarious illustrations have memorialized these holidays forever. So get out your calendars -- from Happy Mew Year for Cats Day to Chocolate-Covered Anything Day, World Rat Day (April 4) calls for a year-round celebration. ...Show more