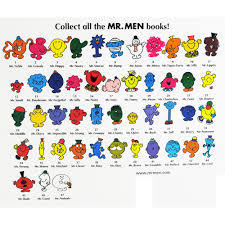 $4.99
NZD
Category: Picture Books
The Mr Men and Little Miss have been delighting children for generations with their charming and funny antics. Bold illustrations and funny stories make the Mr Men and Little Miss the perfect story time experience for children aged two and up. Have you met them all?  
$24.99
NZD
Category: Board & Cloth Books
The owl goes hoo hoo. The cat goes meow. The raindrop goes plop. The door goes knock knock. The baby goes waaa. Daddy goes shhh. The kiss goes mwahh. With over 100 pages, this unique board book is full of bright, bold illustrations and lots of noises to make. It's perfect to share with a baby or toddle r. ...Show more
$29.99
NZD
Category: Hardback Books
A gorgeous lift-the-flap counting game that pairs parent animals with their babies, from the bestselling author of Room on the Broom. From a bat and its pup, to a frog and its twelve tadpoles, young readers will delight in counting each creature's babies and learning unusual scientific names for young animals. With rhyming text, lift-the-flaps and peekaboo holes, and a surprise search-and-find element, this is a read-aloud delight and preschool must-have. ...Show more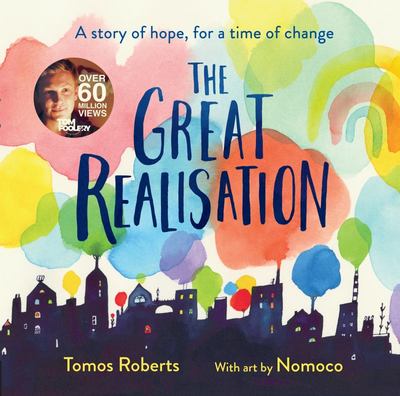 $24.99
NZD
Category: Hardback Books
A post-pandemic bedtime tale that has captured the hearts of millions. First performed in response to the Coronavirus pandemic, Tomos Roberts' inspiring poem, with its message of hope and resilience, has been viewed more than 60 million times and translated into over 20 languages worldwide. From simple acts of kindness, to the creativity within us all, The Great Realisation is a celebration of the many things that have brought us together at a time of crisis. It captures, with magical resonance, the thoughts and feelings of millions worldwide as we adapt to a new way of life, cast aside old habits and reflect on what truly matters to us. It is a story for all readers, young or old, who dare to dream of a fairer, kinder, more loving world. ...Show more
$29.99
NZD
Category: Hardback Books
A spectacular new title from world-renowned artist Oliver Jeffers, creator of the million-copy selling, global phenomenon Here We Are! What shall we build, you and I? I'll build your future and you'll build mine. We'll build a watch to keep our time. A father and daughter set about laying the foundation s for their life together. Using their own special tools, they get to work; building memories to cherish, a home to keep them safe and love to keep them warm. From renowned, internationally bestselling picture-book creator and visual artist, Oliver Jeffers, comes this rare and enduring story about a parent's boundless love, life's endless opportunities and all we need to build a together future. ...Show more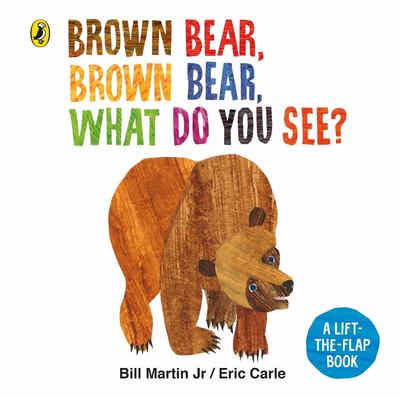 $21.00
NZD
Category: Pop Up, Novelty & Touch and Feel
Exuberantly coloured artwork and favourite animals make this rhythmic story the perfect introduction to looking and learning about colours. Each spread leads seamlessly into the next and young children will delight in Eric's colourful collage animals and simple repetitive language.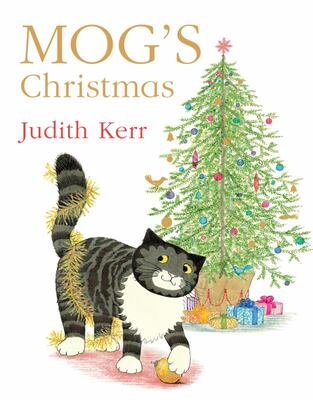 $17.99
NZD
Category: Christmas Books | Series: Mog
Beautiful anniversary reissue of this children's classic to celebrate Mog's 40th birthday. A wonderful Christmas story about everyone's favourite family cat, complete with a gorgeous Mog print and stunning foiled cover for extra Christmas sparkle! The house is full of strange bustling, there are new noi ses and new smells, and where is that tree going? Disconcerted by all the unusual activities, Mog escapes to the roof, and there she stays!until, unexpectedly, she returns with a bump! ...Show more
$18.99
NZD
Category: Picture Books | Series: Simon
The little rabbit is loved by his family, even though whenever they ask him a question, he answers very rudely. In the morning his mother would say, 'Time to get up, my little rabbit ' He'd reply: 'Poo bum '. One day the little rabbit meets a hungry wolf. Will he learn his lesson once and for all?
$19.99
NZD
Category: Picture Books
A glorious board book edition of the award-winning The Koala Who Could. A feel-good rhyming story with a positive message about overcoming worries, and dealing with change. Meet Kevin, a koala who likes to keep things the same. Exactly the same. But sometimes change comes along whether we like it or no t . . . and if you let it, change can be the making of you. Kevin the Koala discovers this and more in this delightful picture book from the bestselling creators of The Lion Inside. WINNER of the Evening Standard Oscar's Book Prize 2017 and the Sainsbury's Book Award 2017! 'Fabulous rhymes, I'm in love with Kevin and would like to buy this for all my friends' children.' Claudia Winkleman 'A feel-good rhyming tale . . . Field's Australian animals are a treat' - Bookseller ...Show more
$22.99
NZD
Category: Board & Cloth Books | Series: The Very Hungry Caterpillar
A much-loved classic, The Very Hungry Caterpillar has won over millions of readers with its vivid and colourful collage illustrations and its deceptively simply, hopeful story. With its die-cut pages and finger-sized holes to explore, this is a richly satisfying book for children.
$17.99
NZD
Category: Picture Books
This gentle bedtime story, which has lulled generations of children to sleep, is the perfect first book to share at bedtime. In a great green room a little bunny is tucked up snugly and safely in bed and is getting ready to say goodnight to all the familiar things in his room, one by one. Margaret Wise Brown's comforting, rhythmical text accompanied by the warmth of Clement Hurd's classic mid-century illustrations make Goodnight Moon a timeless picture book, which is known and loved around the world. This beautiful, high quality edition is in a larger, paperback format for the first time in the UK, and features refreshed artwork and beautiful pantone printing bringing this beloved children's classic to a new generation. This edition of Goodnight Moon includes top tips on how to get your child to fall asleep from sleep consultant, Hannah Love. ...Show more
$37.99
NZD
Category: Hardback Books
An extraordinary pop-up book that reveals the secrets of the most famous fairy-tale villains--the giant, the wolf and the witch--with interactive flaps, a twist on well-known tales, and personality cards for each villain. Lift the flaps to see the diabolical thoughts inside the villains' heads, what hid es beneath their disguises, or the victims of their last meals (now comfortably settled inside their stomachs ). Read all about each villain on their personality card, which shows strengths and weaknesses, pastimes, physical characteristics, their best meal and--of course--their favorite books. And if the wolf bites your fingers while you're reading, you can always pull his tail... ...Show more