Snow Birds
by Kirsten Hall; Jenni Desmond (Illustrator)
$29.99
NZD
Category: Poetry
Snowflakes whirling,snowflocks swirling,streaks of whitetwirl through the night . . .You've heard of birds who migrate to warmer climates in the wintertime-but what about those who persevere through snowy weather and freezing temperatures? With elegant verse by Lee Bennett Hopkins Poetry Honoree Kirsten Hall and striking illustrations by awardwinning artist Jenni Desmond, Snow Birds salutes the brave and resourceful birds who adapt to survive the coldest months. ...Show more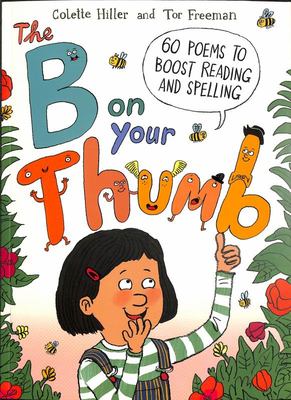 $27.99
NZD
Category: Poetry
The B on Your Thumb is a book of rhymes and delightful ditties to boost early reading. Each rhyme teaches a particular sound, spelling or rule, and will delight young children with the silliness of the English language.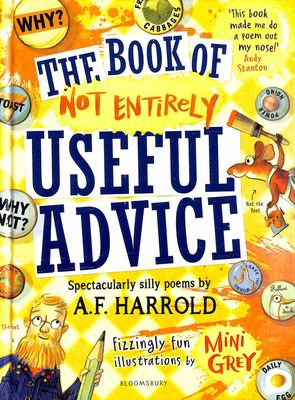 $32.99
NZD
Category: Poetry
A riotous celebration of words and a modern take on cautionary tales - featuring advice on parrots, gravy, mathematics, castles (bouncy), spiders, vegetables (various), breakfast, cakes, and removing ducks from soup.Advice comes in many shapes. Poems come in many shapes. And so, it follows, poems of adv ice come in many shapes too. Sometimes they look you in the eye and say, 'Do this! Don't do that!' Sometimes they sidle up beside you and whisper, 'Have you ever thought about ... ?'Not everything in this book is necessarily good advice, and not all of it is sensible advice. (But if you take the bad or un-sensible advice and don't follow it, then it may become useful advice in its own way.)Filled with colour illustrations and packed with silly rhymes, witty wordplay and thought-provoking story poems, this collection will delight children of all ages. ...Show more
$27.99
NZD
Category: Poetry
Hang on tight for a raucous bounce through the solar system and back -- propelled by funny, fanciful, factually sound poems and exuberant illustrations. The universe poured into me. My brain was overloaded. It smoked and glowed red-hot. And then it actually exploded. Ever wonder what the sun has to say about being the closest star to Earth? Or what Pluto has gotten up to since being demoted to a dwarf planet? Or where rocket ships go when they retire? Listen closely, because maybe, just maybe, your head will explode, too. With poetry that is equal parts accurate and entertaining -- and illustrations that are positively out of this world -- this book will enthrall amateur stargazers and budding astrophysicists as it reveals many of the wonders our universe holds. Space travelers in search of more information will find notes about the poems, a glossary, and a list of resources at the end. ...Show more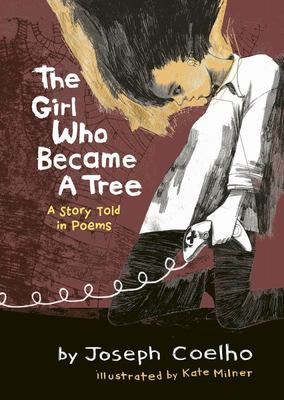 $32.99
NZD
Category: Teen Fiction
Daphne is unbearably sad and adrift. She feels the painful loss of her father acutely and seeks solace both in the security of her local library and the escape her phone screen provides by blocking out the world around her. As Daphne tries to make sense of what has happened she recalls memories of share d times and stories past, and in facing the darkness she finds a way back from the tangle of fear and confusion, to feel connected once more with her friends and family. The Girl Who Became a Tree sees Joseph Coelho deploy a wide variety of poetic forms with consummate skill in its narration of events. He seamlessly but searingly weaves together the ancient legend of Daphne, who was turned into a tree to avoid the attentions of the god Apollo, and a totally modern tale, mixing real-life and fantasy, in which a latter-day Daphne seeks her own freedom. This a heart-stoppingly imaginative story told in poems, at times bleak and even tragic, which is layered, rich and ultimately a tour de force of poetic skill and energy ...Show more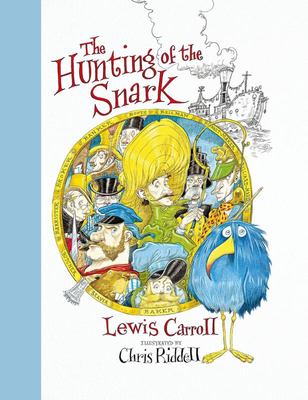 $24.99
NZD
Category: Poetry
They sought it with thimbles, they sought it with care; They pursued it with forks and hope; They threatened its life with a railway-share; They charmed it with smiles and soap. Lewis Carroll's magnificent nonsense poem The Hunting of the Snark features an unlikely cast of characters drawn from the Jabb erwocky in Through the Looking Glass. This irresistible new version is illustrated, and has an introduction by, Chris Riddell. This will be luxury edition with both black and white and colour artwork, ribbon marker and gold sprayed edges. It was first published by Macmillan in 1876. ...Show more
$29.99
NZD
Category: Poetry
Bringing the spirit and beauty of Yeats's writing to a whole new young audience This sumptuously illustrated book complements the carefully selected works of W.B. Yeats, which include poems, stories, a letter from childhood, and an account of his daughter Anne's memories of childhood.Including unpublish ed work, this gorgeous book draws on Yeats's preoccupation with magic, fairy lore, place, family and childhood. A mystical and magical tone that pervades the collection will enthral younger readers. ...Show more
Woke
by Mahogany L. Browne; Theodor Taylor III (Illustrator); Elizabeth Acevedo (Contribution by); Olivia Gatwood (Contribution by); Jason Reynolds (Contribution by)
$34.99
NZD
Category: Poetry
Woke: A Young Poet's Guide to Justice is a collection of poems to inspire kids to stay woke and become a new generation of activists. Historically poets have been on the forefront of social movements. Woke is a collection of poems by women that reflects the joy and passion in the fight for social justi ce, tackling topics from discrimination to empathy, and acceptance to speaking out. With Theodore Taylor's bright, emotional art, and writing from Mahogany L. Browne, Elizabeth Acevedo and Olivia Gatwood, kids will be inspired to create their own art and poems to express how they see justice and injustice. With a foreword by best-selling author Jason Reynolds. ...Show more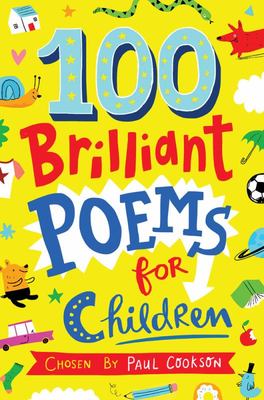 $18.99
NZD
Category: Poetry
From Paul Cookson comes 100 Brilliant Poems For Children, featuring the best of the absolute best. The essential poems for every child to read and enjoy.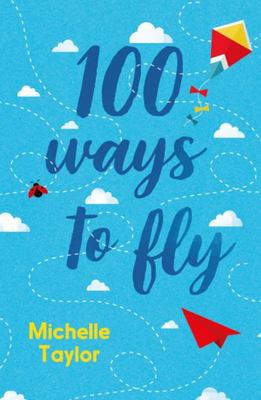 $17.99
NZD
Category: Poetry
Some words are made of breath. Some words are made of stone. Listen, weigh them carefully, To make music for your poem. What better way to get away than with words! Escape to The Word Zoo, Great Balls of Poetry or A Pocket Full of Poems. In 100 Ways to Flyyou'll find a poem for every mood - poems to mak e you laugh, to scare or disgust you, to feel silly, brave or take you on an adventure. ...Show more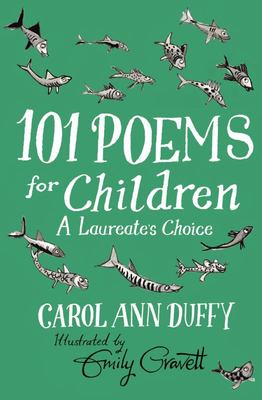 $22.99
NZD
Category: Poetry
101 Poems for Children: A Laureate's Choice is a stunning collection of classic and modern verse chosen by the 2009-2019 Poet Laureate, Carol Ann Duffy. Full of gorgeous black and white artwork from the multi-award-winning illustrator Emily Gravett, this book is a delight for children of all ages and is a pleasure to read aloud for everyone in the family to enjoy. This fantastic collection is the perfect introduction to poetry for children, featuring a range of poems both new and familiar and packed with delights to return to again and again. Classic poems such as 'The Owl and the Pussycat' by Edward Lear and Lewis Carroll's 'Jabberwocky' feature alongside contemporary verse, such as Edwin Morgan's 'The Loch Ness Monster's Song' and 'Balloons' by Sylvia Plath. With a gorgeous cloth-bound cover, this beautiful hardback edition is published to celebrate the end of Duffy's Laureateship and is the perfect gift for any young poetry lover, or any child yet to discover its delights. ...Show more